CTECHI 600W Portable Power Station uses high-stability lithium iron phosphate batteries, which can be recycled 3000 times.
CTECHI 600W Portable Power Station have multiple outputs including 2* USB, 1*Type-C, 2* AC output that can charge up to 600W.
The dual input design gives you the option to recharge based on your convenience.
CTECHI 600W Portable Power Station is the perfect portable power station for your most of your portable electronics and small appliances, giving your essential devices plenty of charge wherever you go!
More application as following:
1. As an ups for outdoor office use, it can be connected to consumer digital devices such as laptops, tablets and mobile phones.
2. Outdoor photography, RV, off-road enthusiasts outdoor electricity, professional photography equipment outdoor electricity.
3. Electricity for outdoor markets, stalls, direct broadcasting, lighting, oxygen production equipment and UAV.
4. Emergency electricity for mines, oil fields, geological exploration, and geological disaster relief, etc.
5. Emergency electricity for medical equipment, small and micro first aid monitoring instruments, oxygen production equipment for anesthesia.
6. Electricity for outdoor operations such as agriculture, animal husbandry and fishery, and emergency electricity for construction and decoration.
7. More electricity scenarios and equipment for your further use.

| | |
| --- | --- |
| Model | CTECHI BT600S Pro |
| Battery Type | LiFePO4 |
| Product Brand | CTECHI |
| Battery | 691Wh (12.8V 54Ah 216000mAh) |
| Cycle Life | 2000 times |
| USB-A1 Output Port | 5V/9V/12V 18W Max. |
| USB-A2 Output Port | 5V/9V/12V 24W Max. |
| Type-C Output Port | 5V/9V/12V 27W Max. |
| DC Input | 15V/6A |
| AC Output Port | 220V/50Hz 60Hz or 110V/50Hz 60Hz Peak power: 1200W |
| Weight | 8.5kg |
| Size | 270*182*191mm |
| Charging temperature | 0℃~45℃ |
| Discharge temperature | -20~ 60℃ |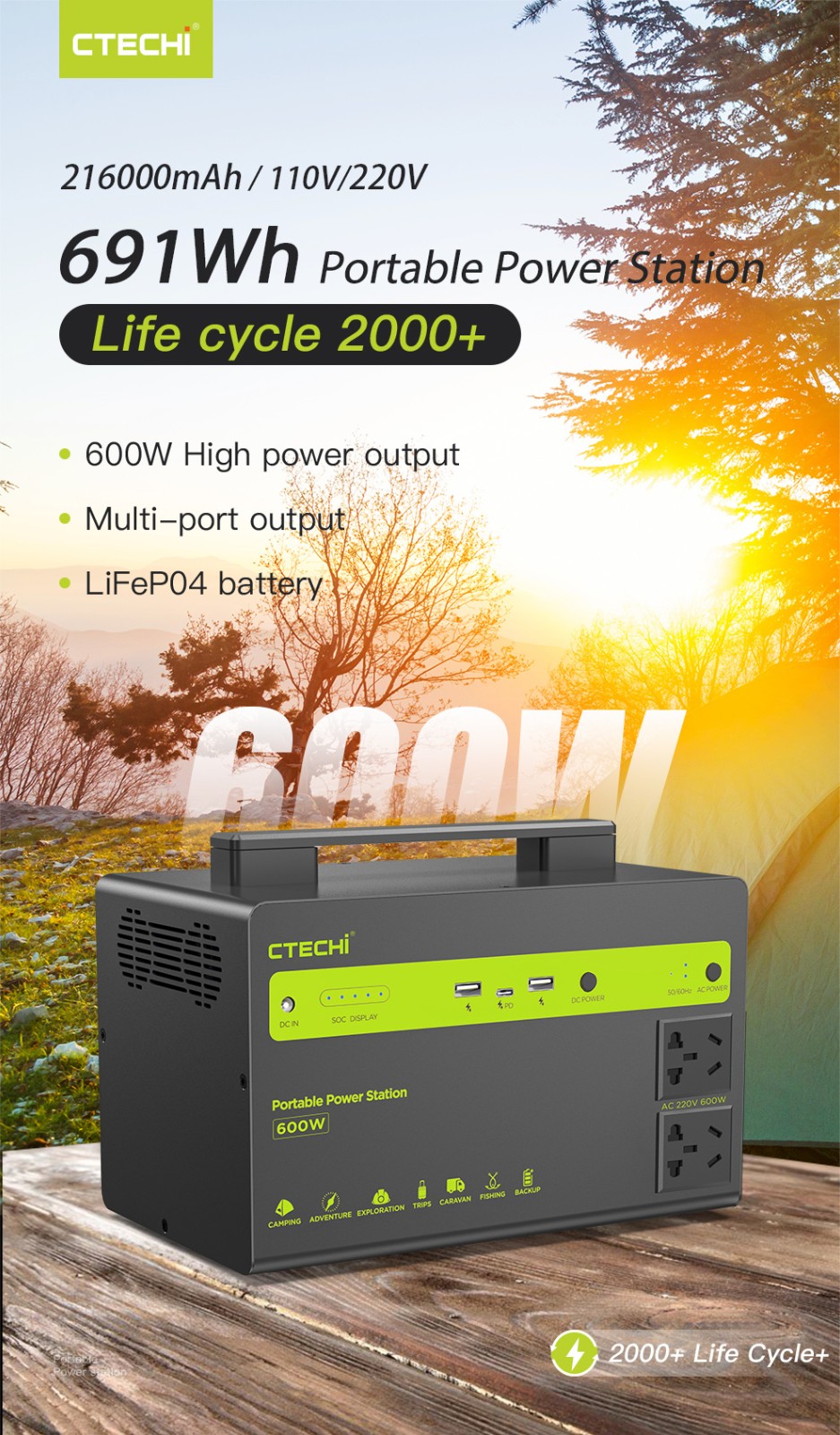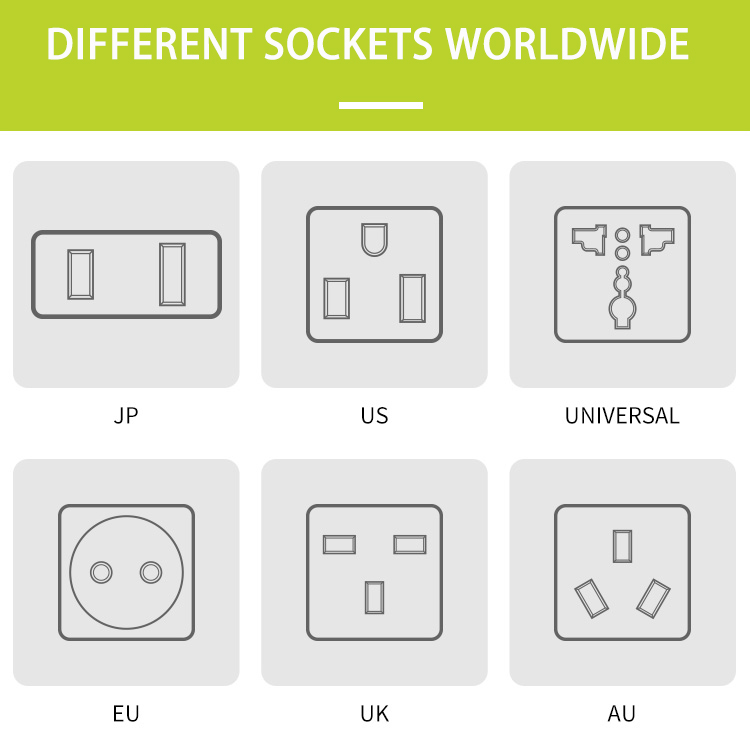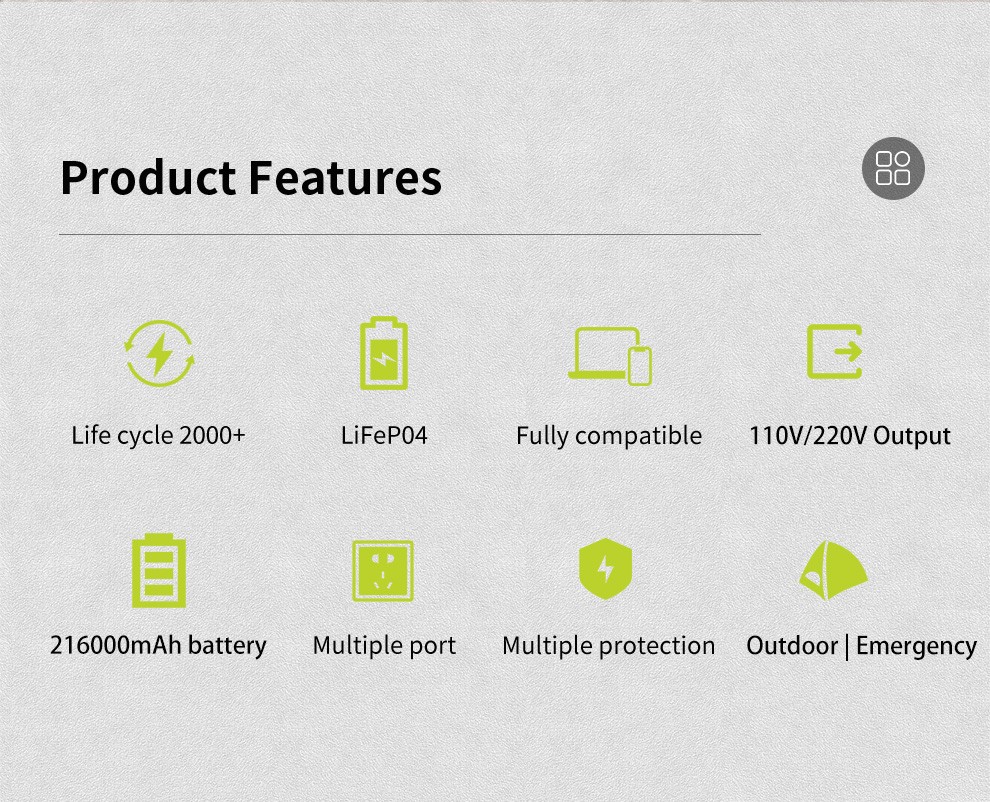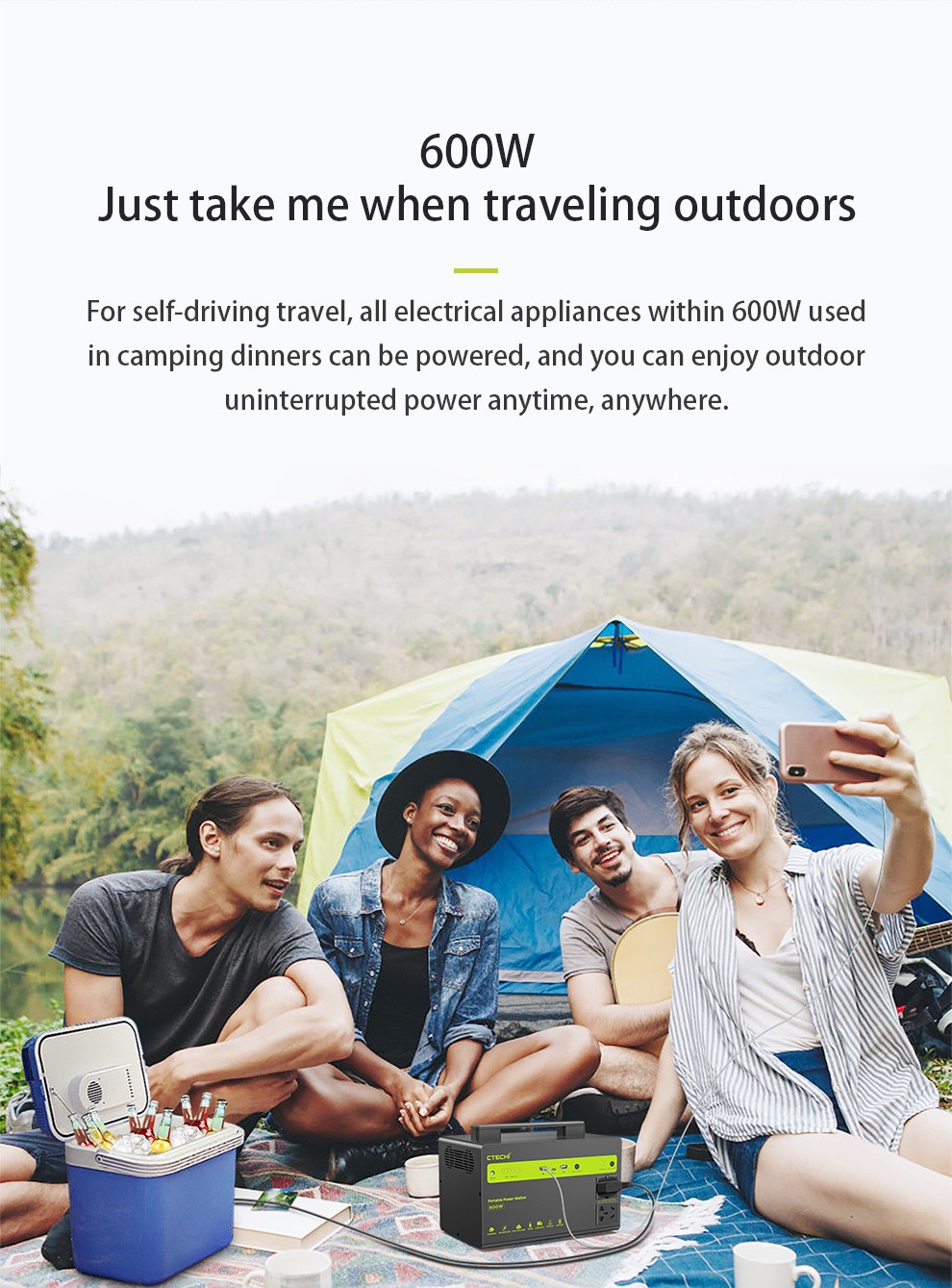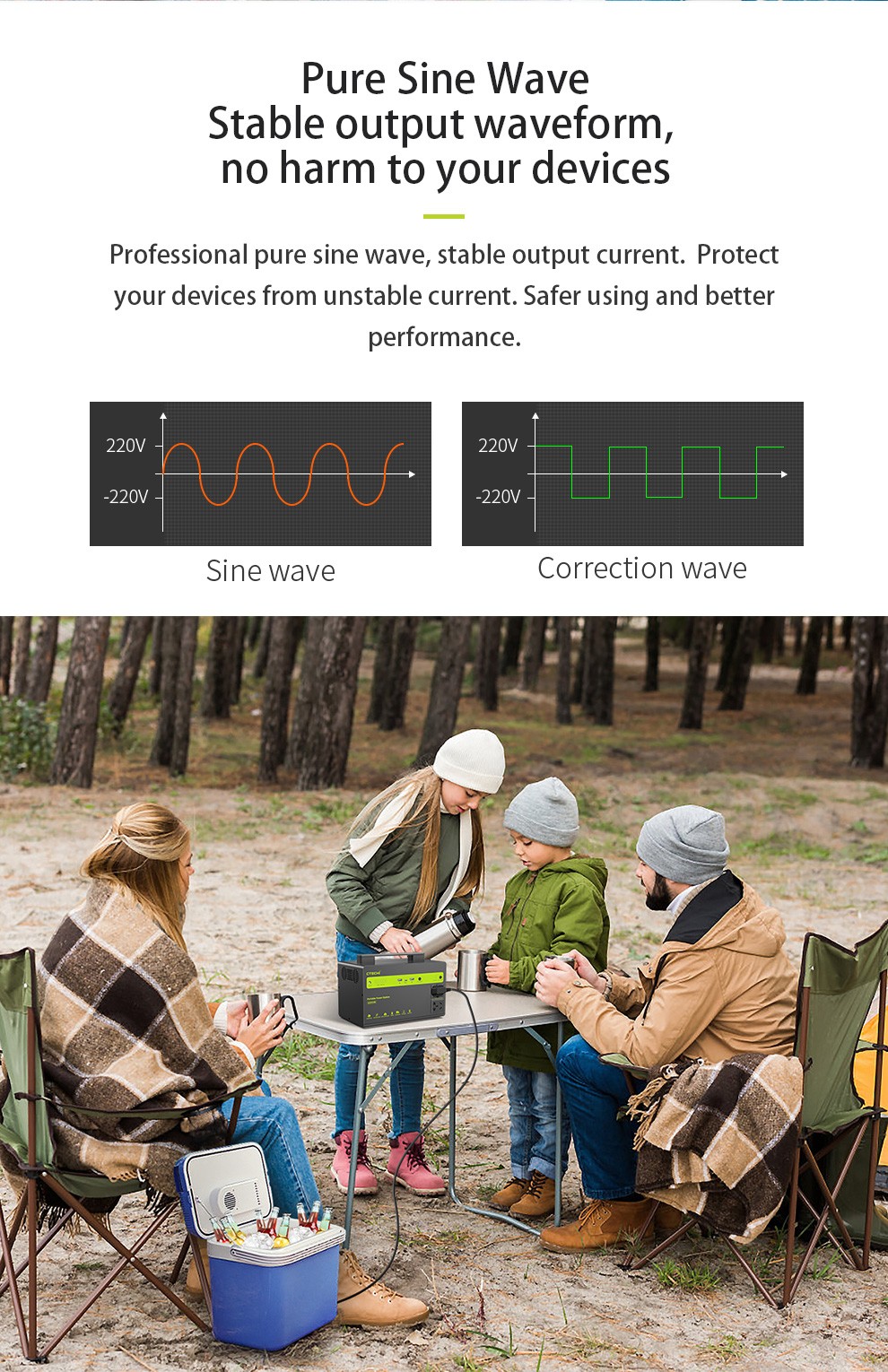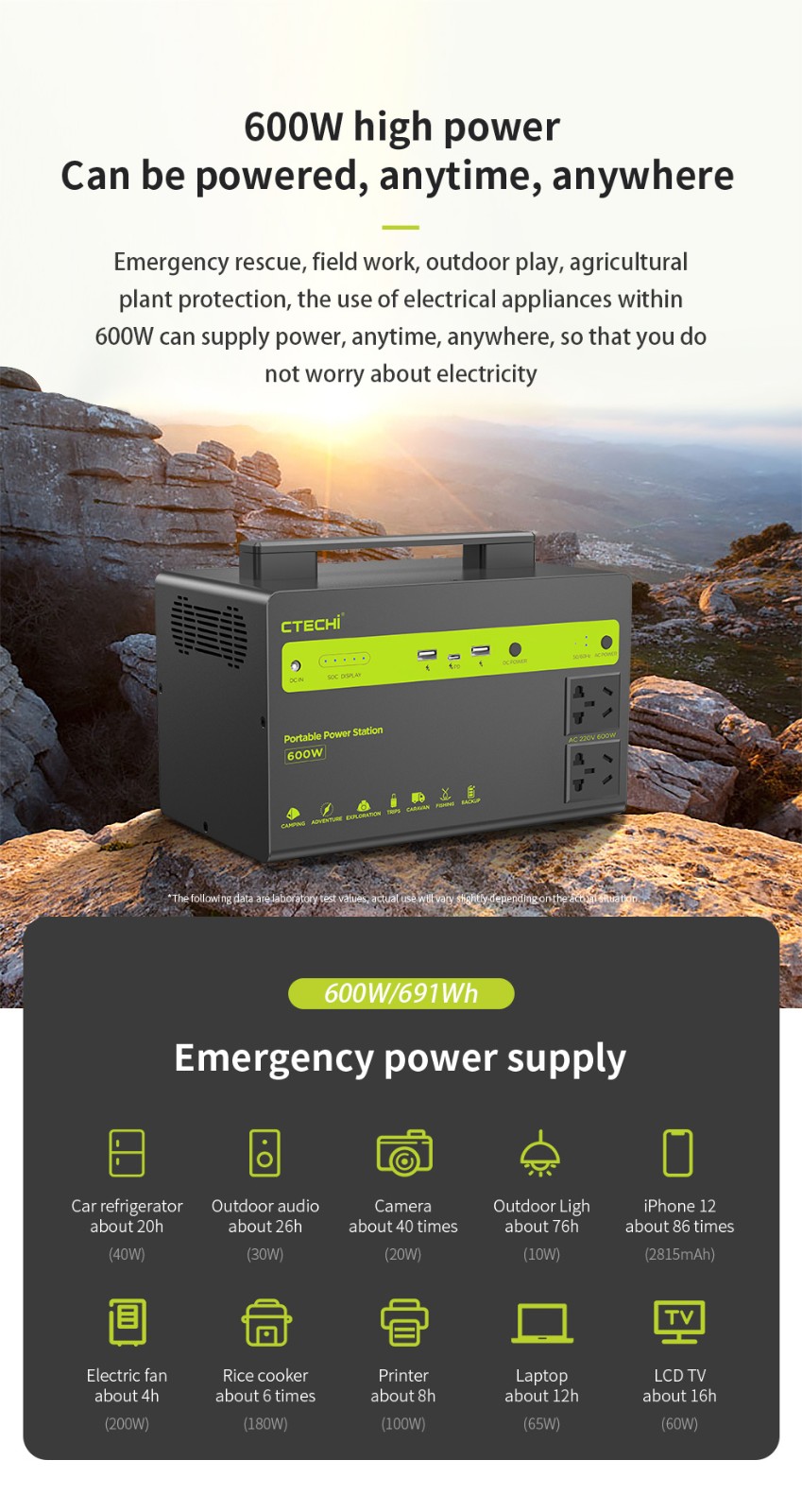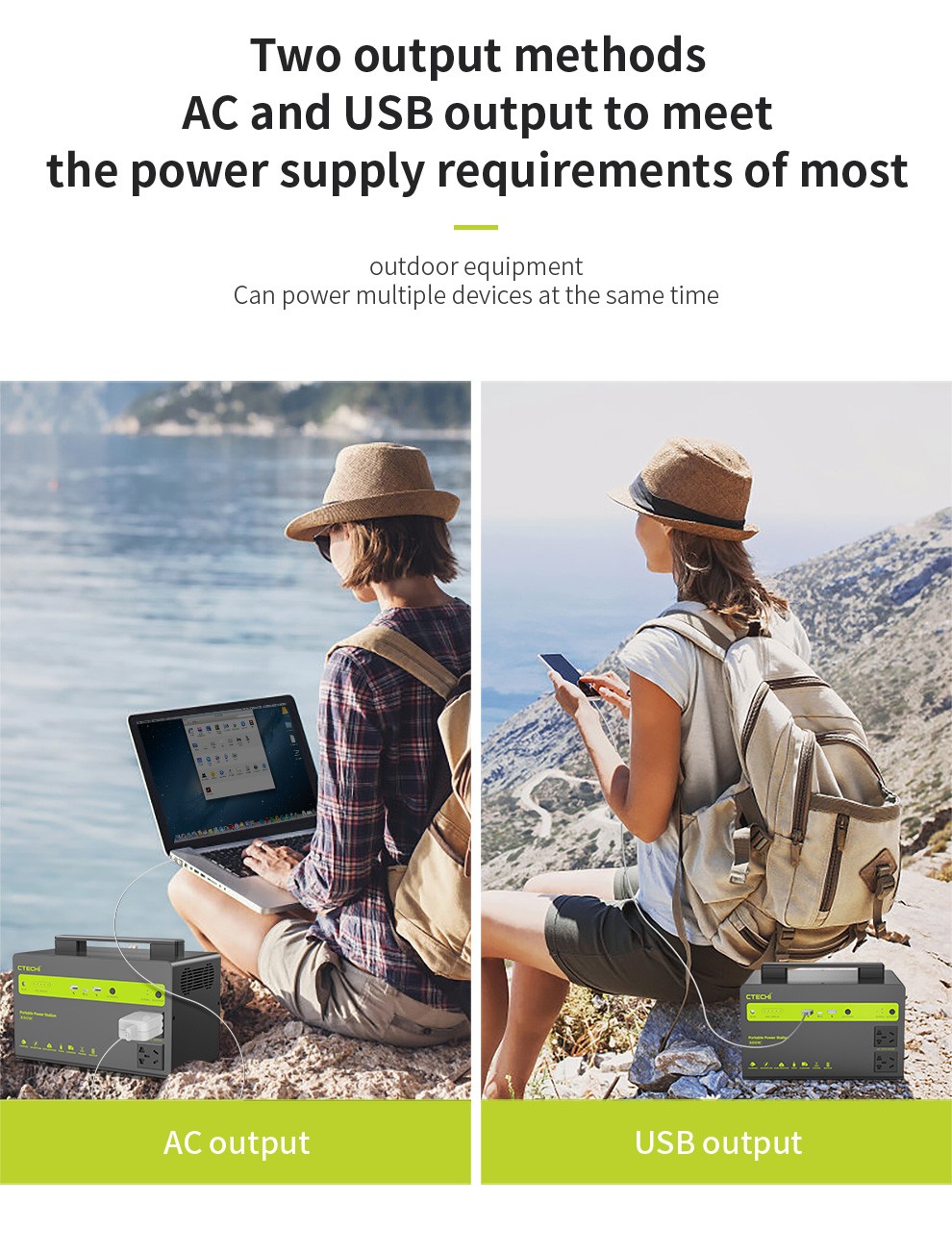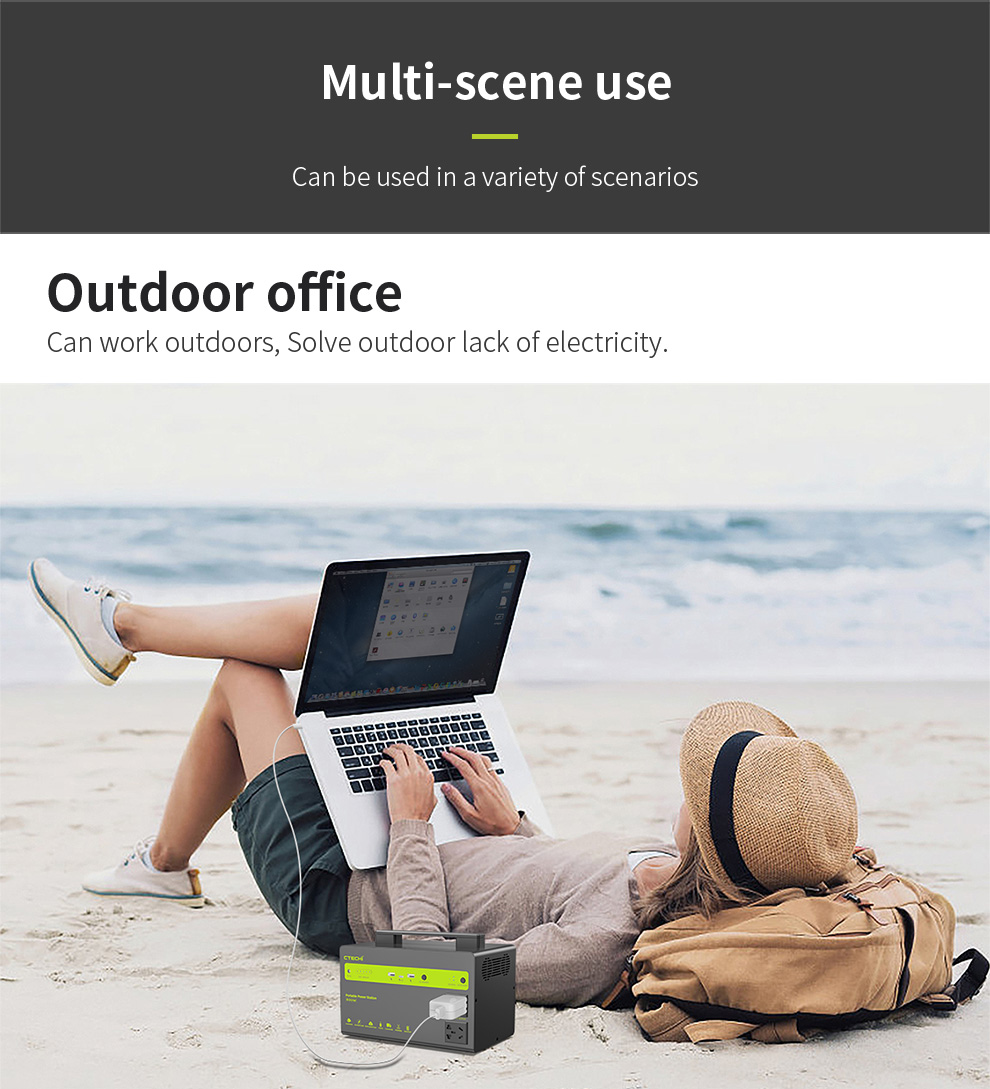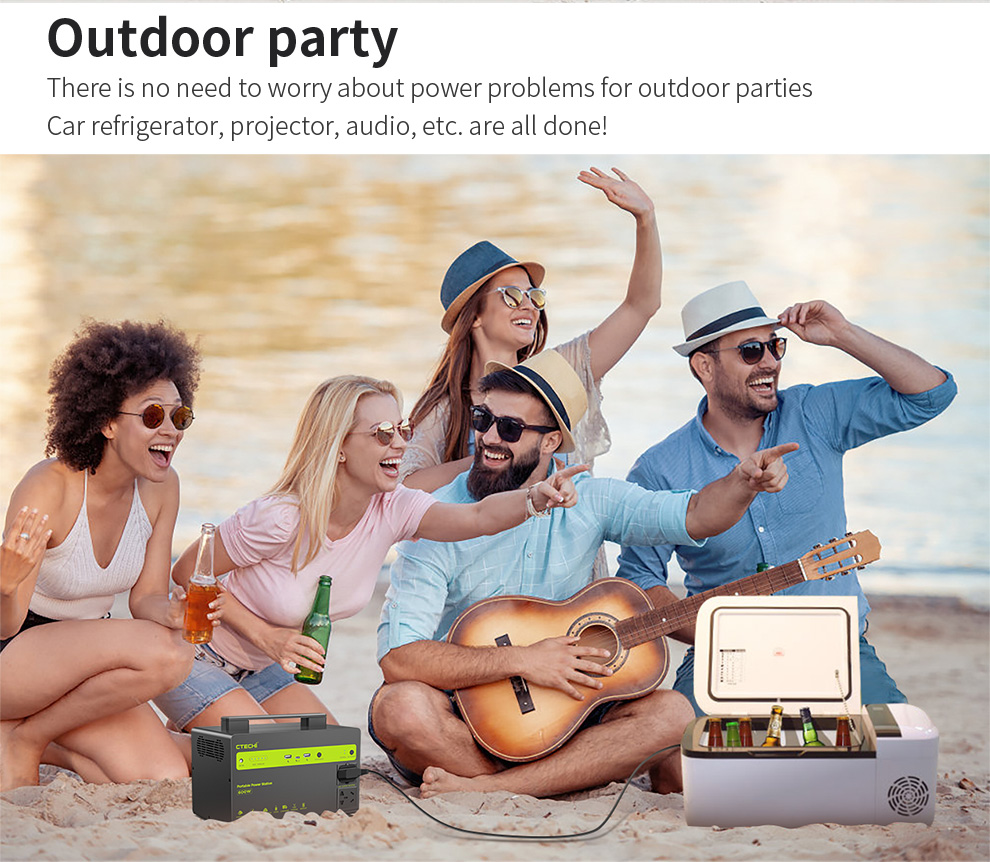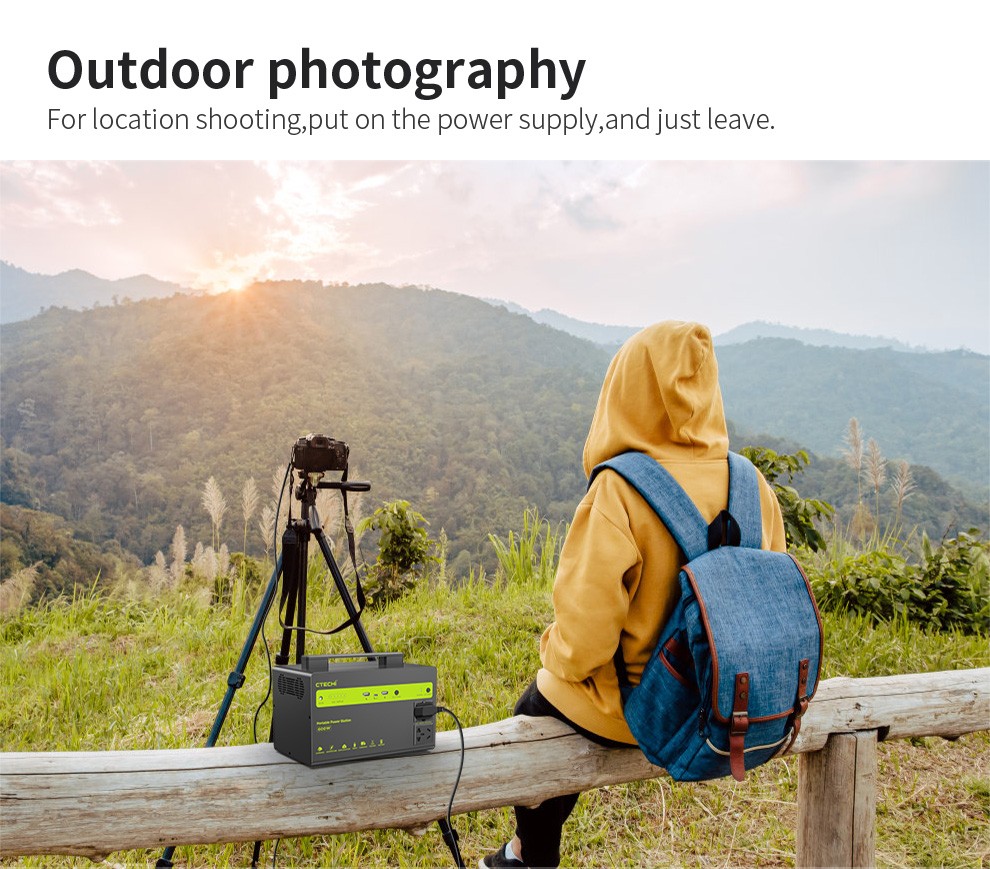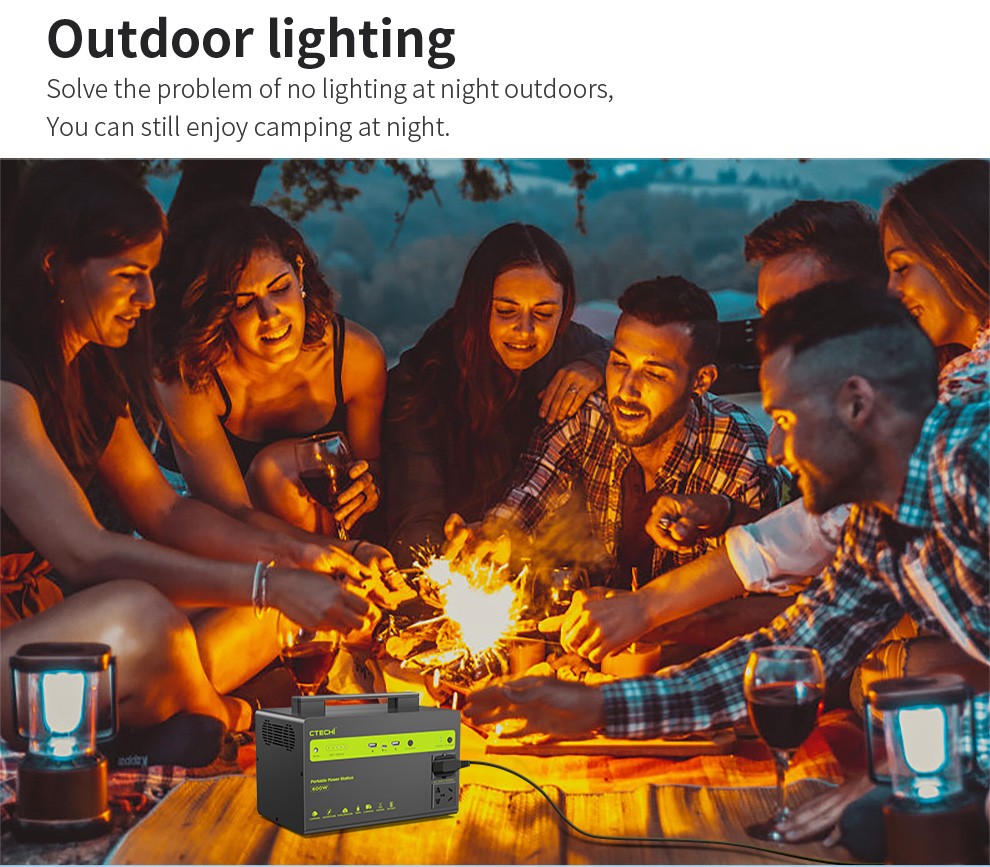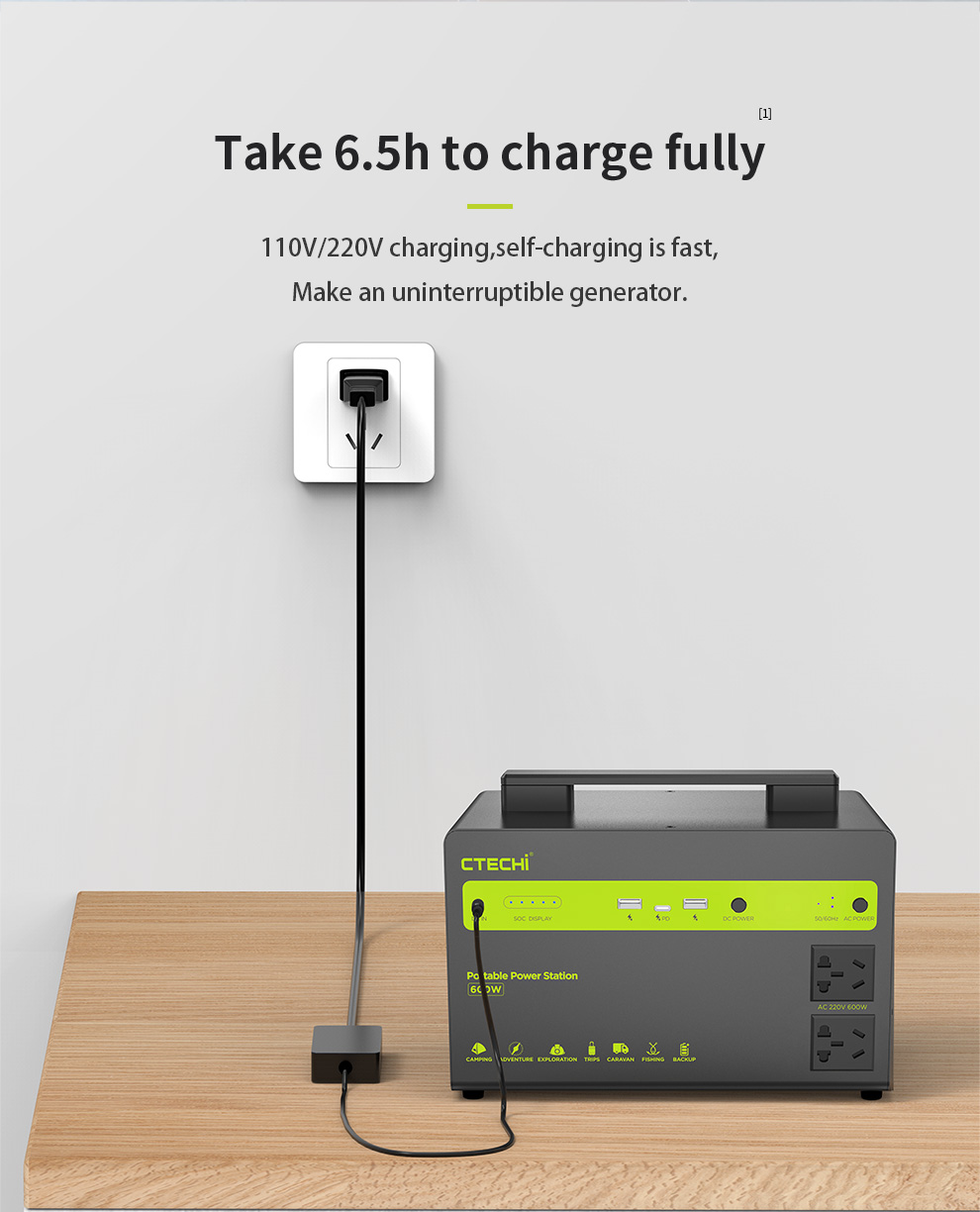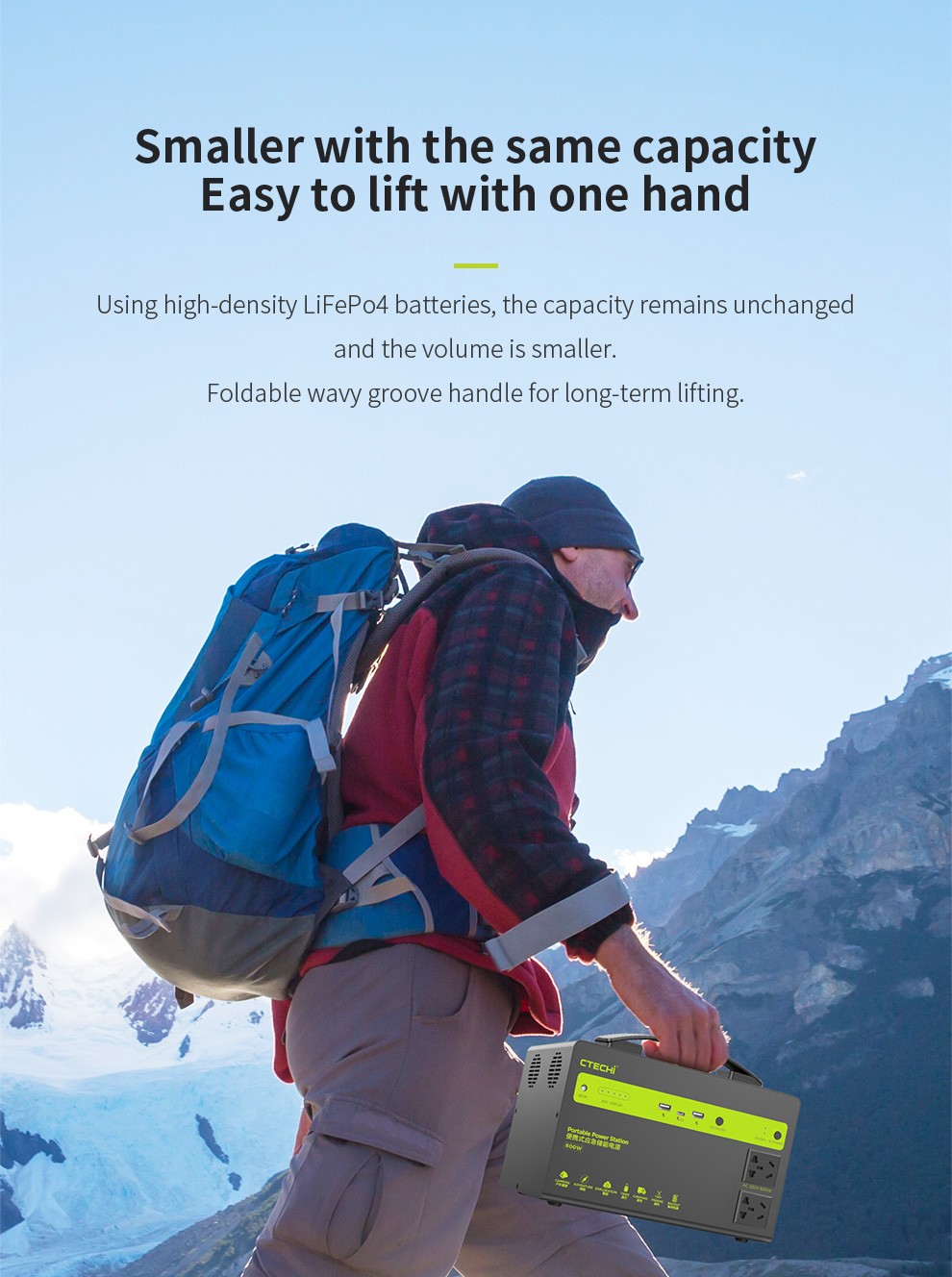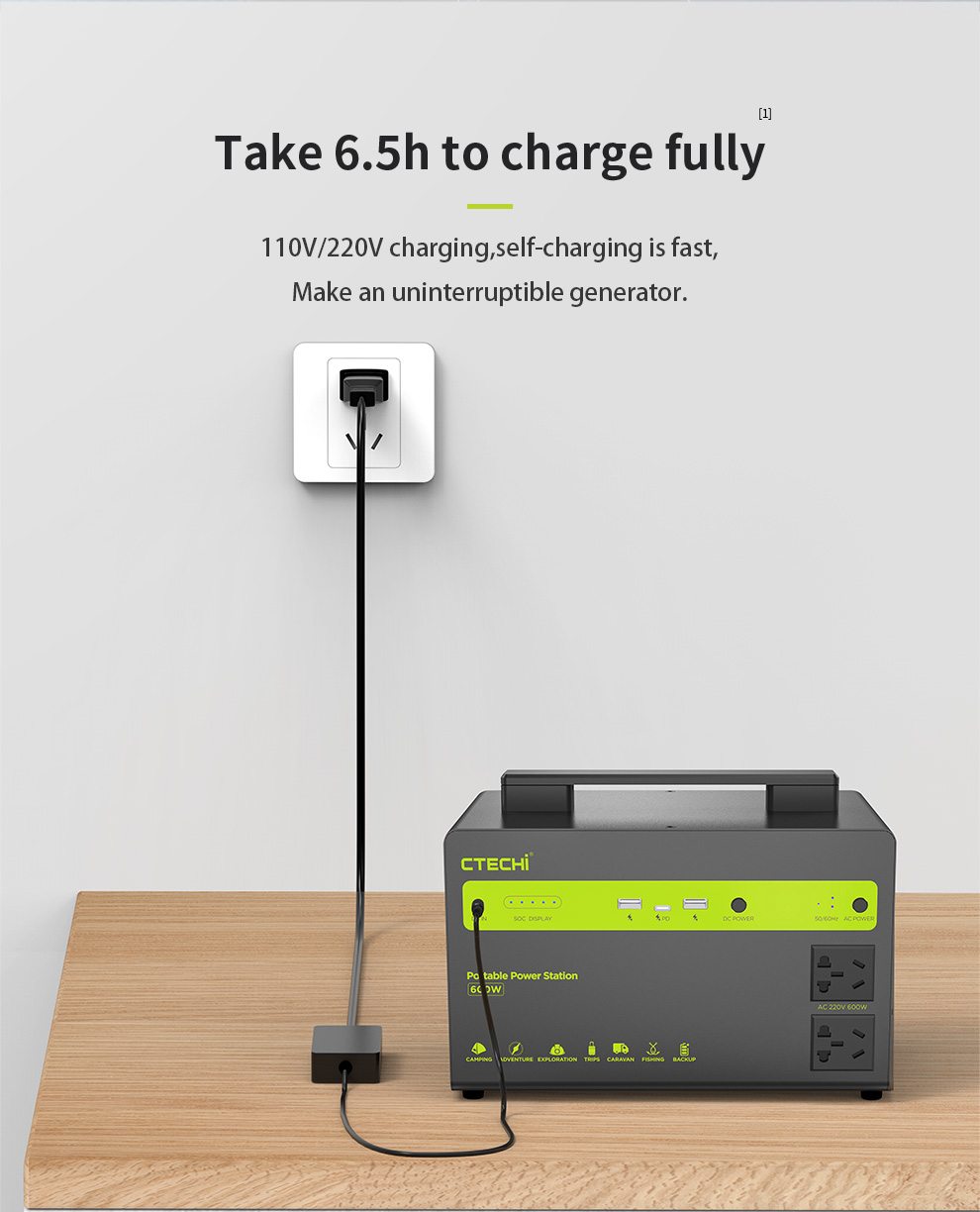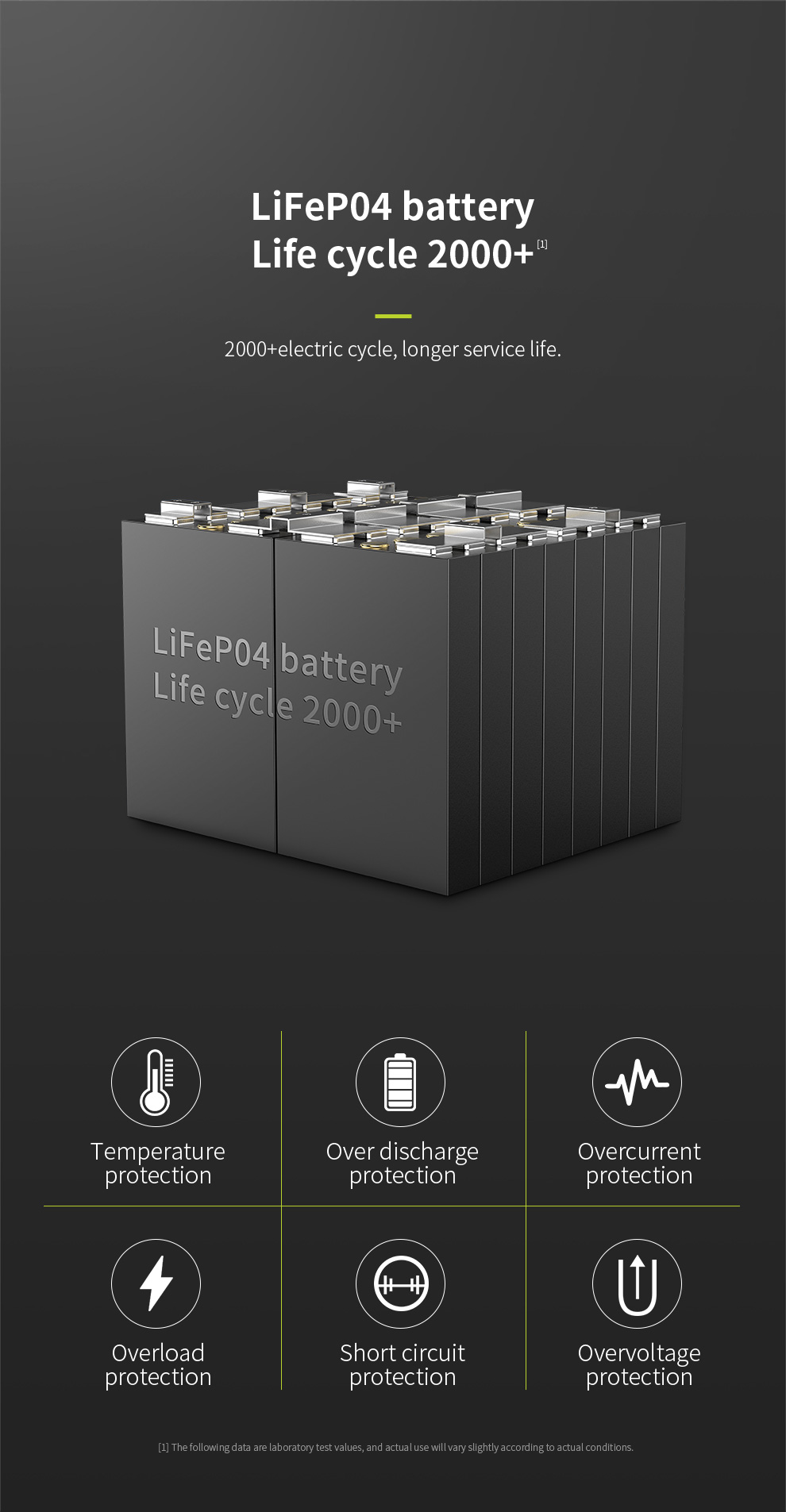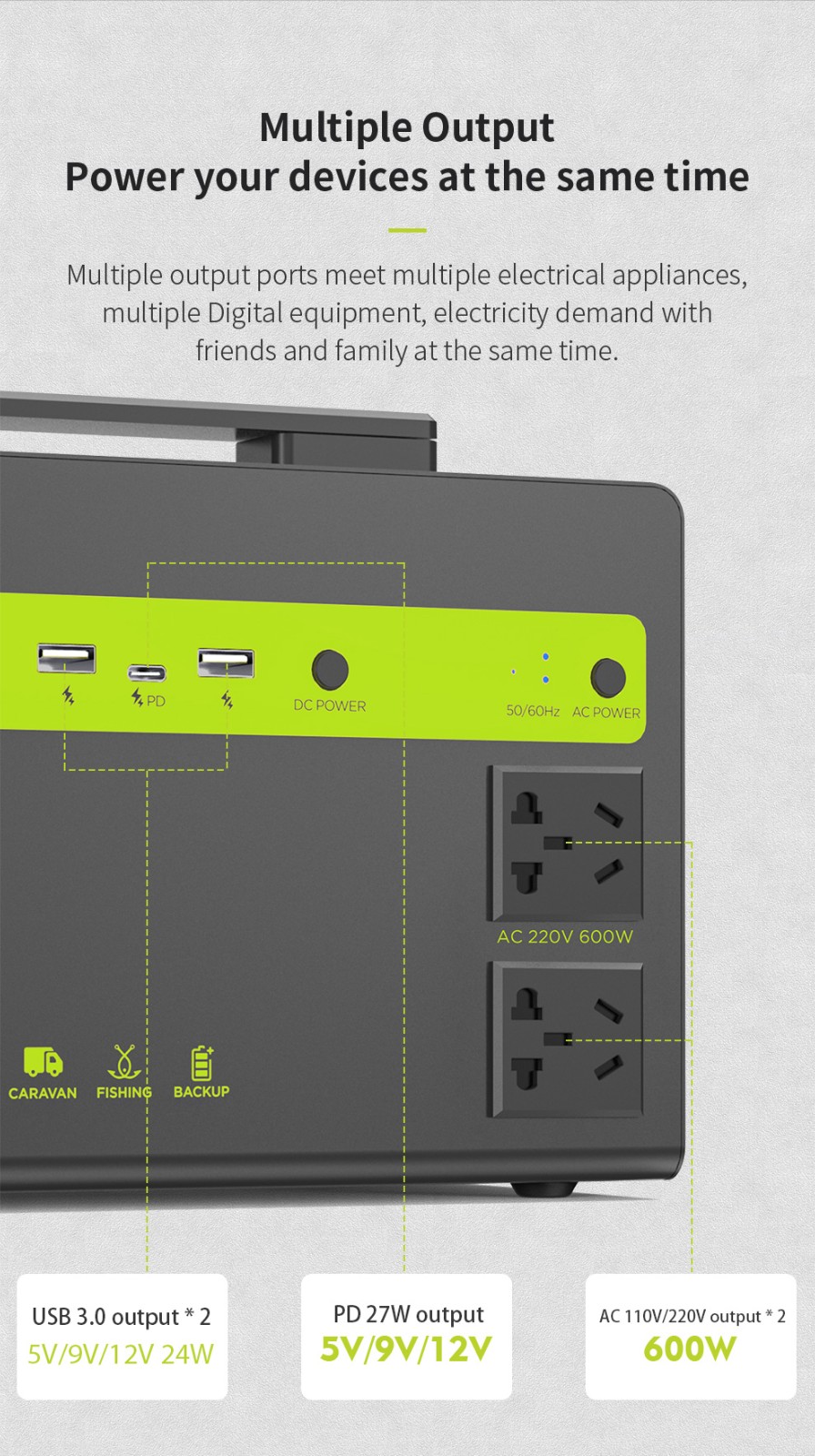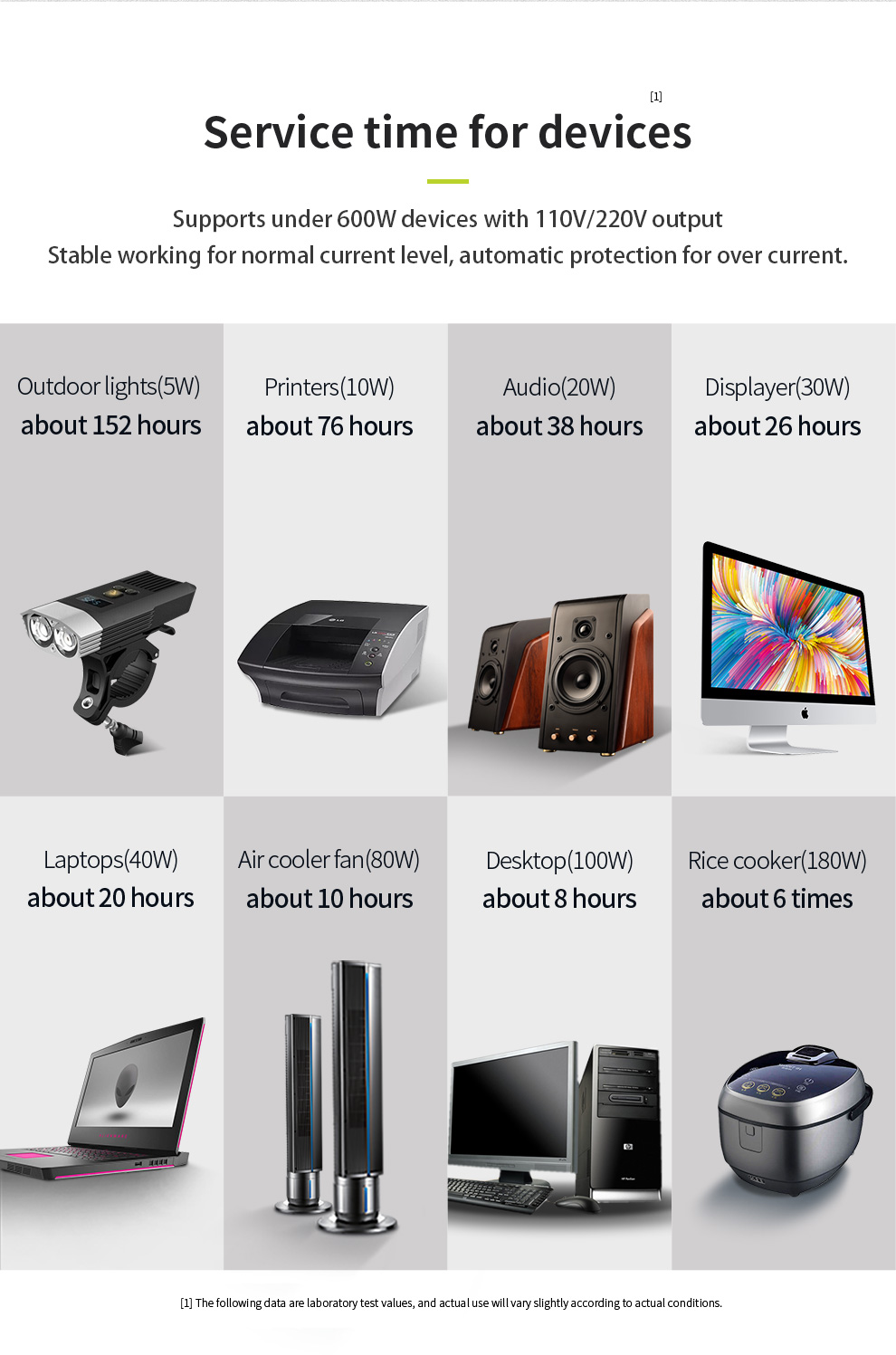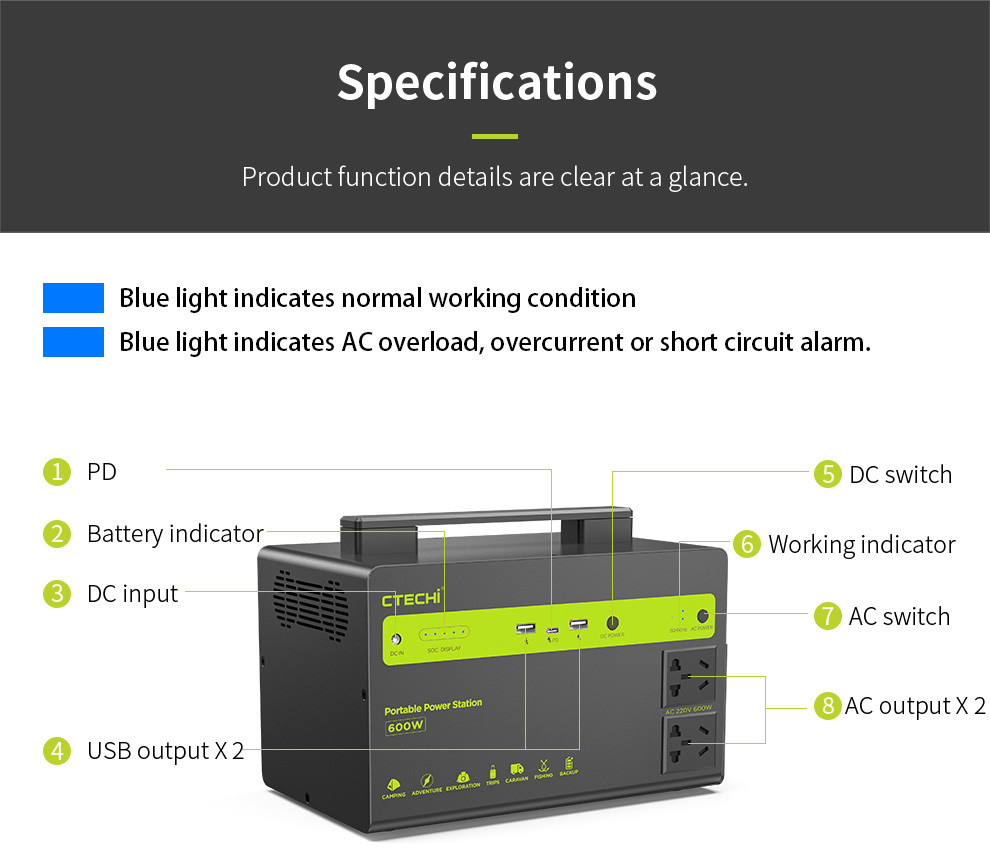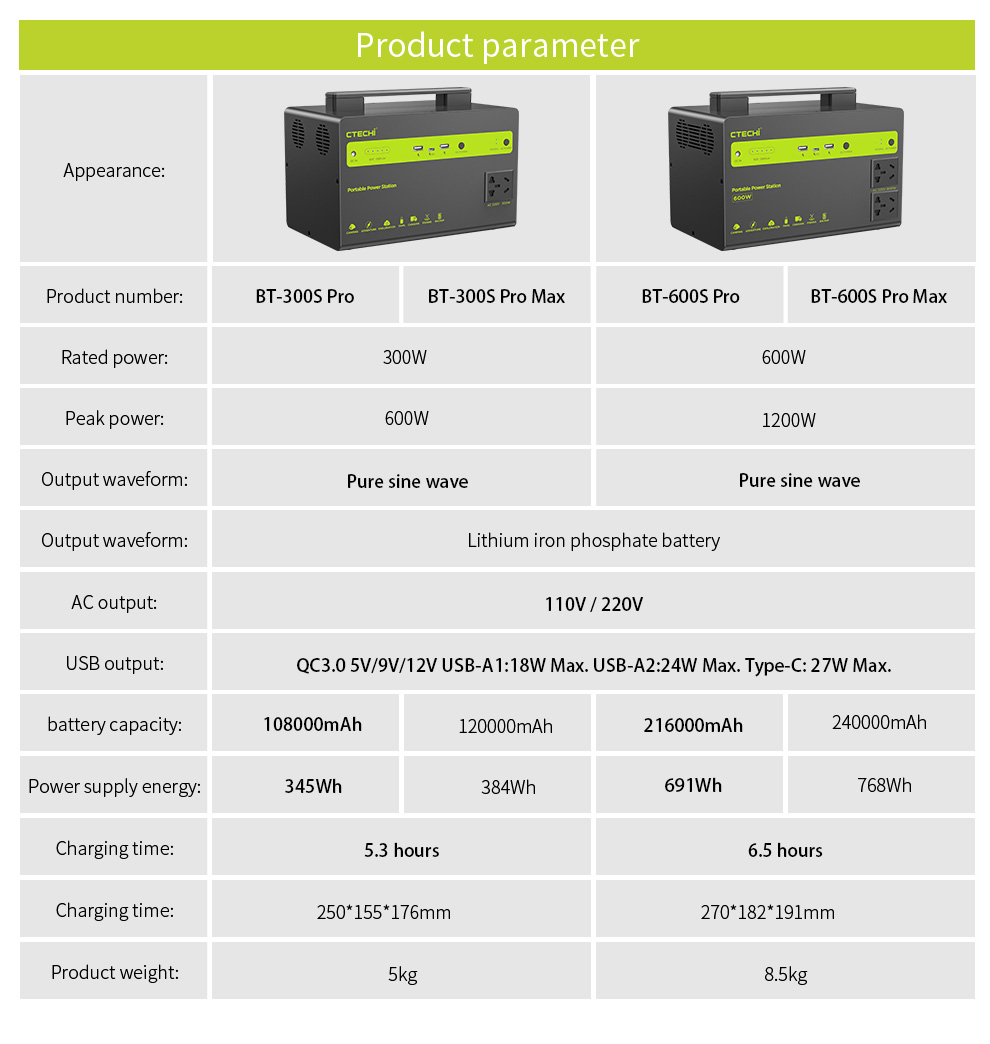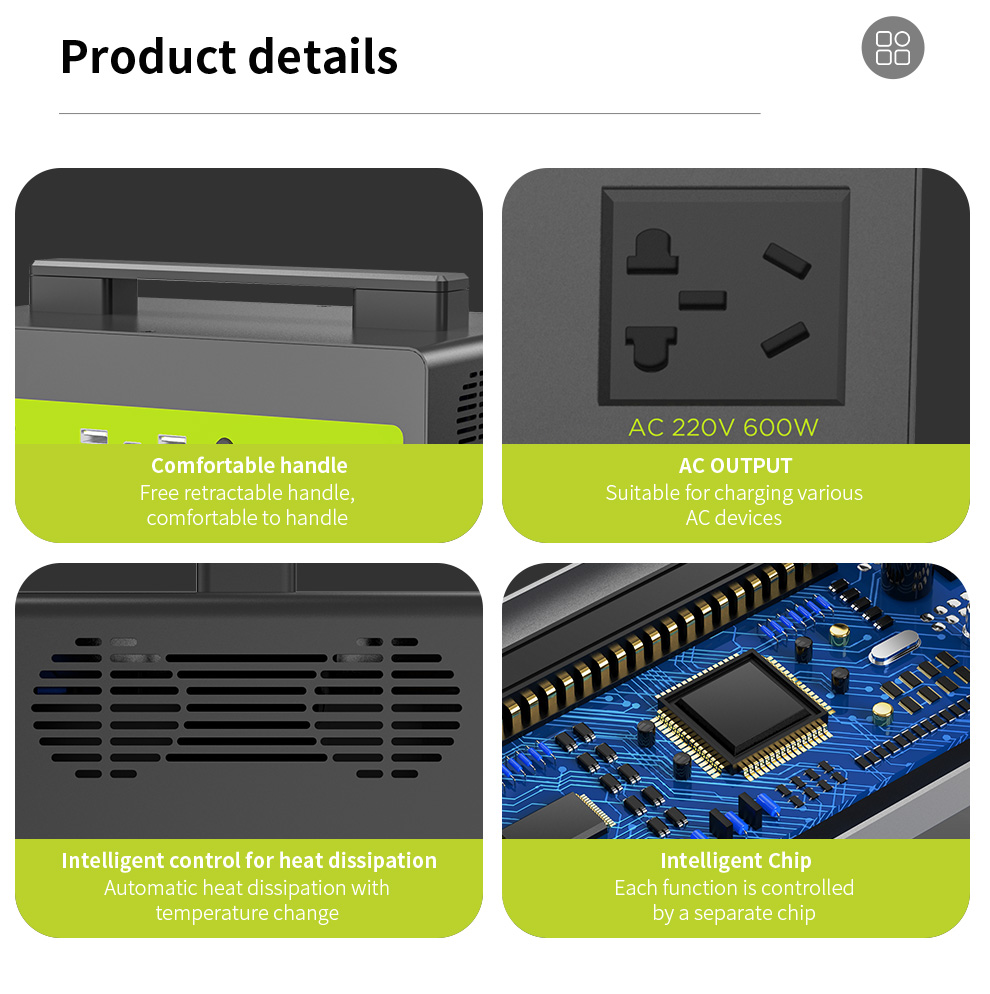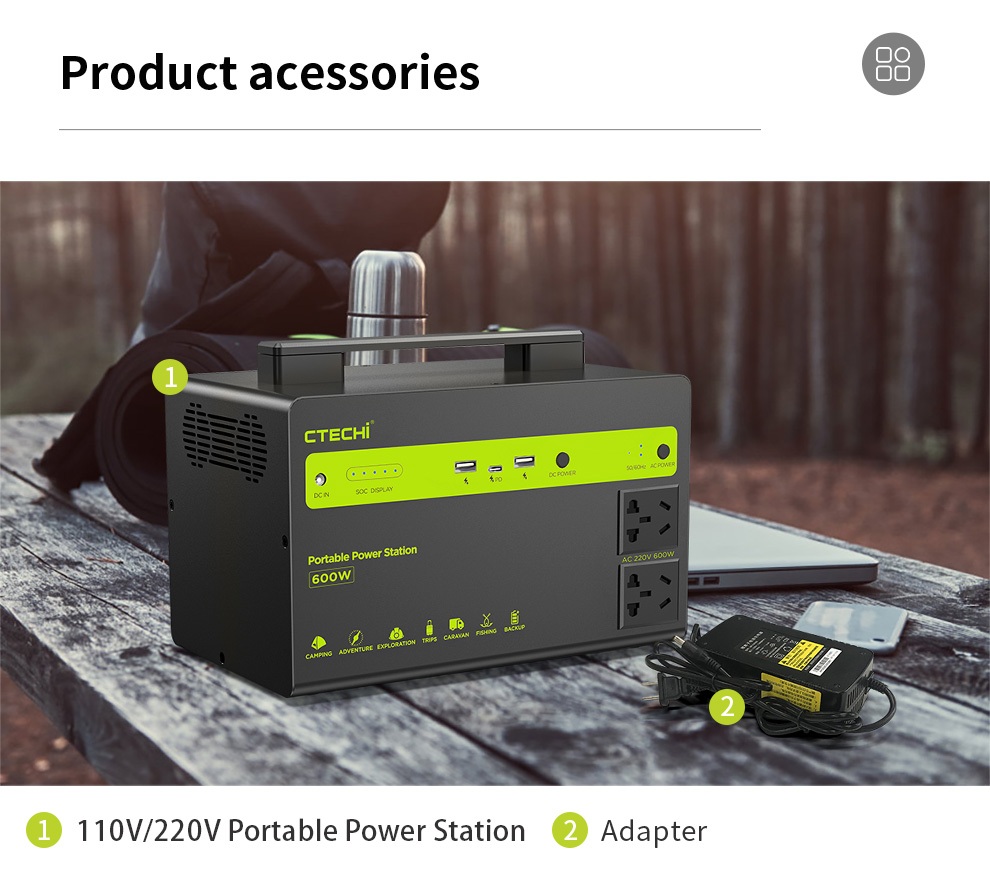 FAQ:
Question: What type of battery is in an 600W Portable Power Station?
Answer: 600W Portable Power Station contains a battery pack which consists of an array of LiFePO4 battery with high energy density.
Question: How do I know if my 600W Portable Power Station is charged?
Answer: While charging the device, please use a recommended DC charger to charge the portable power station (plug into the DC IN charging port). When the SOC DISPLAY power indicator of the device flashes, it means that charging is in progress. When the SOC DISPLAY power indicator of the device is all lit blue, Please unplug the charger after charging for half an hour. Indicates that the battery is fully charged.
Question: Which device can I use?
Answer: CTECHI 600W Portable Power Station can charge devices such as small drones, mini refrigerators, TVs, electric blankets, CPAP, smartphones, cameras, laptops and LED lights.
You can use household appliances with a rated output power within 600W.
Question: Can I charge the product while it is powered?
Answer: Yes, it can. It can supply power during charging, and supports straight-through charging.
Question: Can all the ports be used at the same time as it's charging?
Answer: Yes