Product features
1. AC, USB-A and USB-C output ports are in one product. BT series flagship product AC outputs 300W~600W power and modified sine wave & pure sine waves are available. To meet different capacity needs of users and outdoor and other application.
2. Automobile grade LiFePO4 cell with high energy efficiency and safety, low energy consumption.
3. Large capacity design and long battery life. Equipped with fast charging equipment, charging time is faster.
4. Multiple intelligent safety protection design, no matter charging, discharging or standby, can easily deal with over charge, overload, over current, over voltage, short circuit, over temperature and other abnormal conditions.
5. The product is manufactured by metal, sturdy, wear-resistant and corrosion-resistant, compact, convenient for outdoor travel.
6.220V or 110V AC output, USB-C output and PD output, which can charge multiple devices at the same time.
7. Household and office small electrical appliances can be used. BMS power management scheme and voltmeter display, high accuracy, easy to use and easy to identify.

| | |
| --- | --- |
| Model | CTECHI BT300S Pro Max |
| Battery Type | LiFePO4 |
| Product Brand | CTECHI |
| Battery | 384Wh (12.8V 30Ah 120000mAh) |
| Cycle Life | 2000 times |
| USB-A1 Output Port | 5V/9V/12V 18W Max. |
| USB-A2 Output Port | 5V/9V/12V 24W Max. |
| Type-C Output Port | 5V/9V/12V 27W Max. |
| DC Input | 15V/4A |
| AC Output Port | 220V/50Hz 60Hz or 110V/50Hz 60Hz Peak power: 600W |
| Weight | 5kg |
| Size | 250 x 155 x 176mm |
| Charging temperature | 0℃~45℃ |
| Discharge temperature | -20~ 60℃ |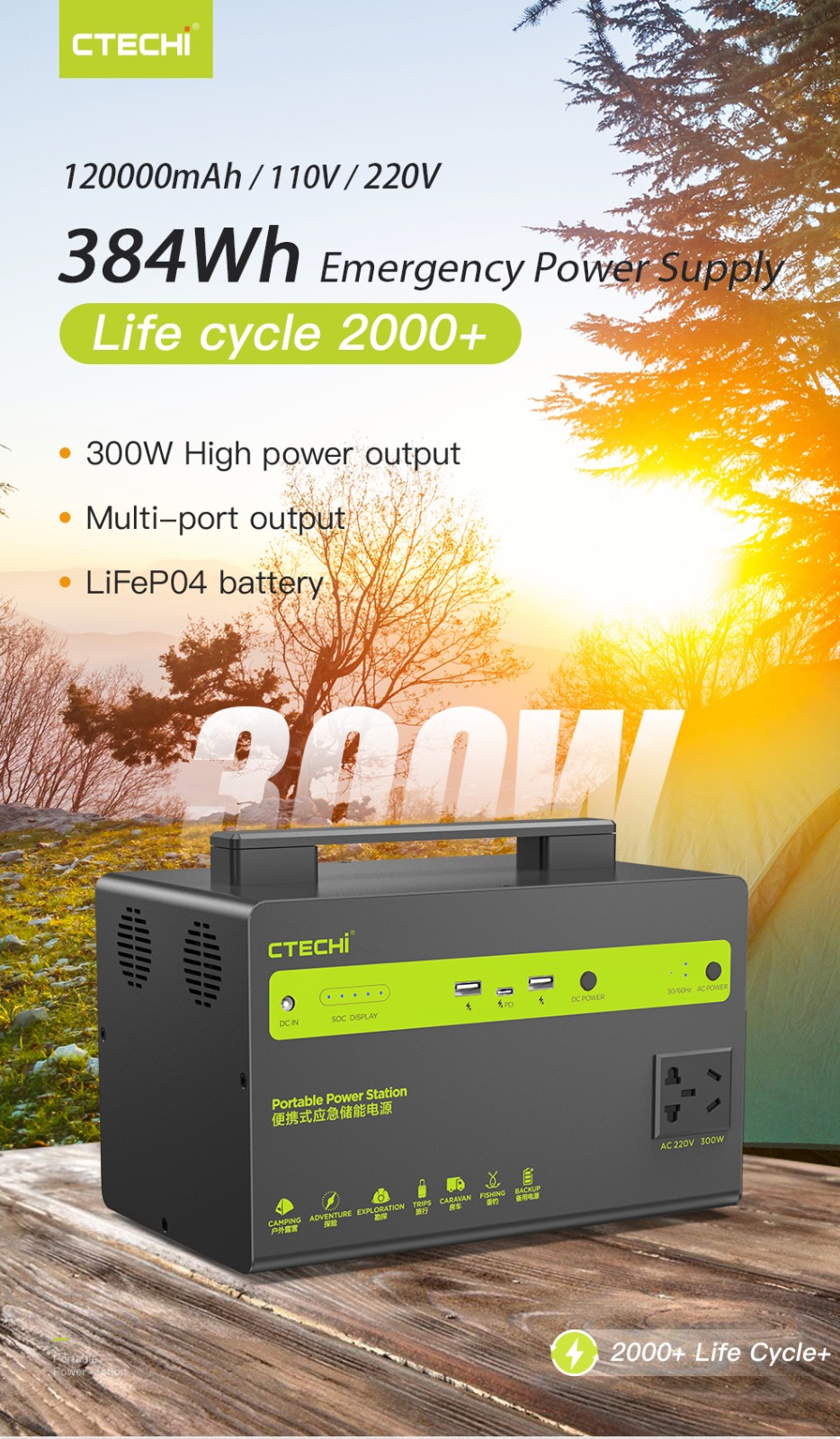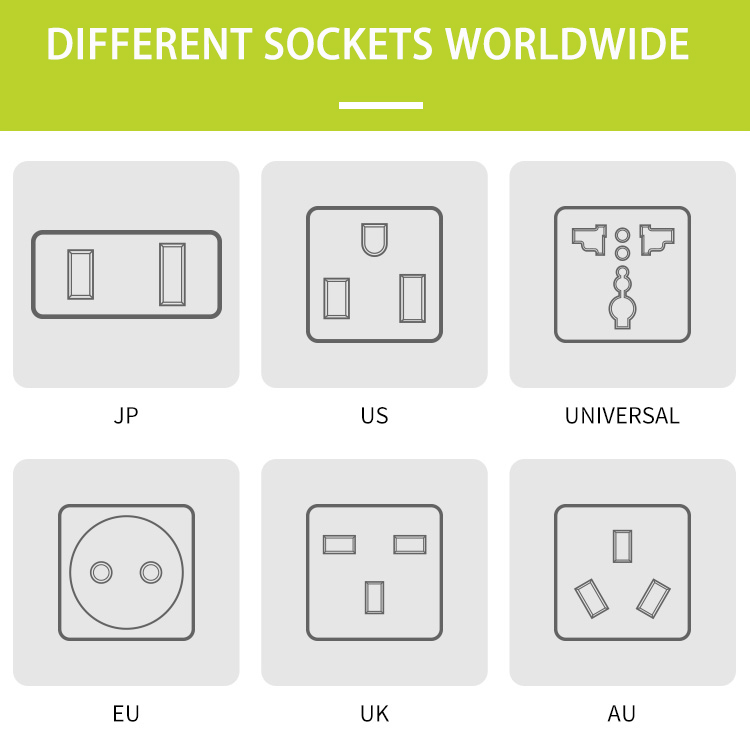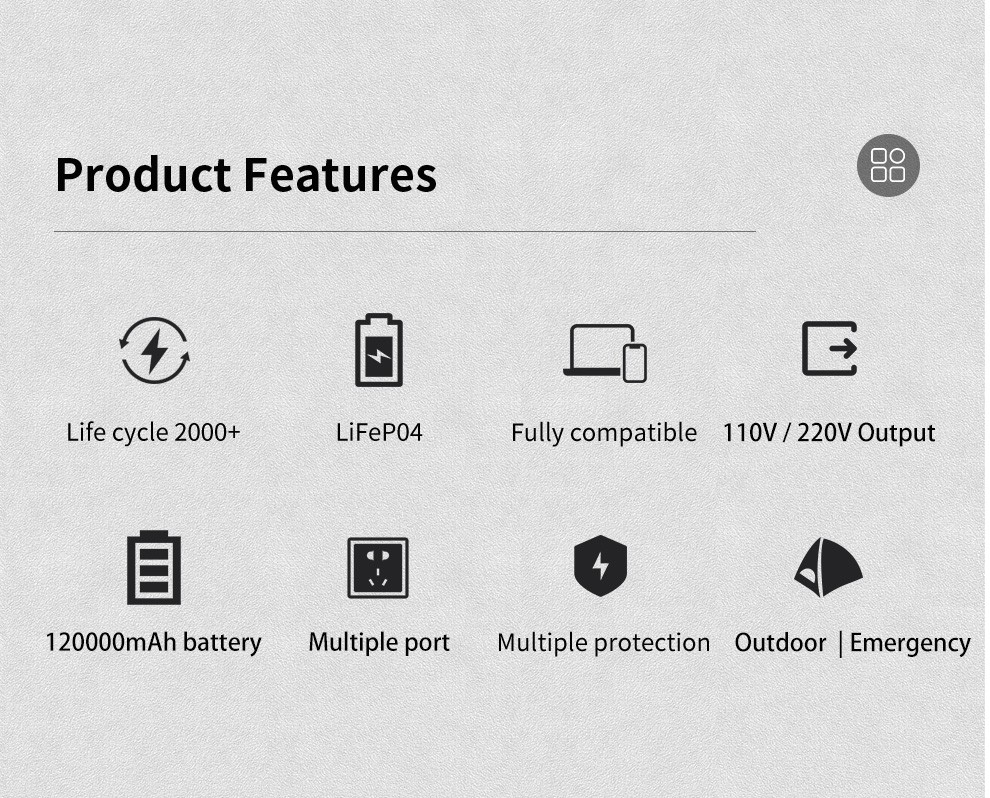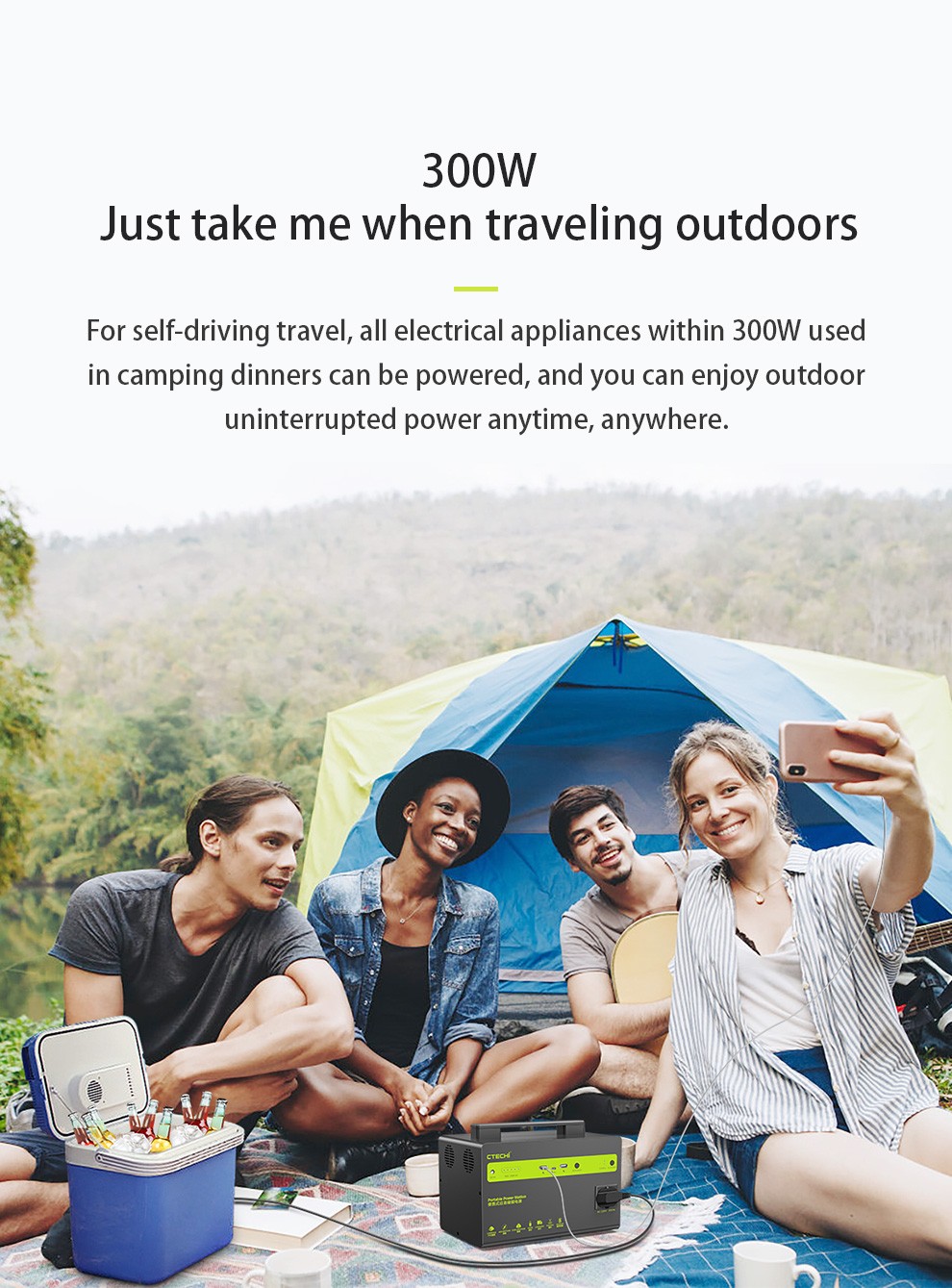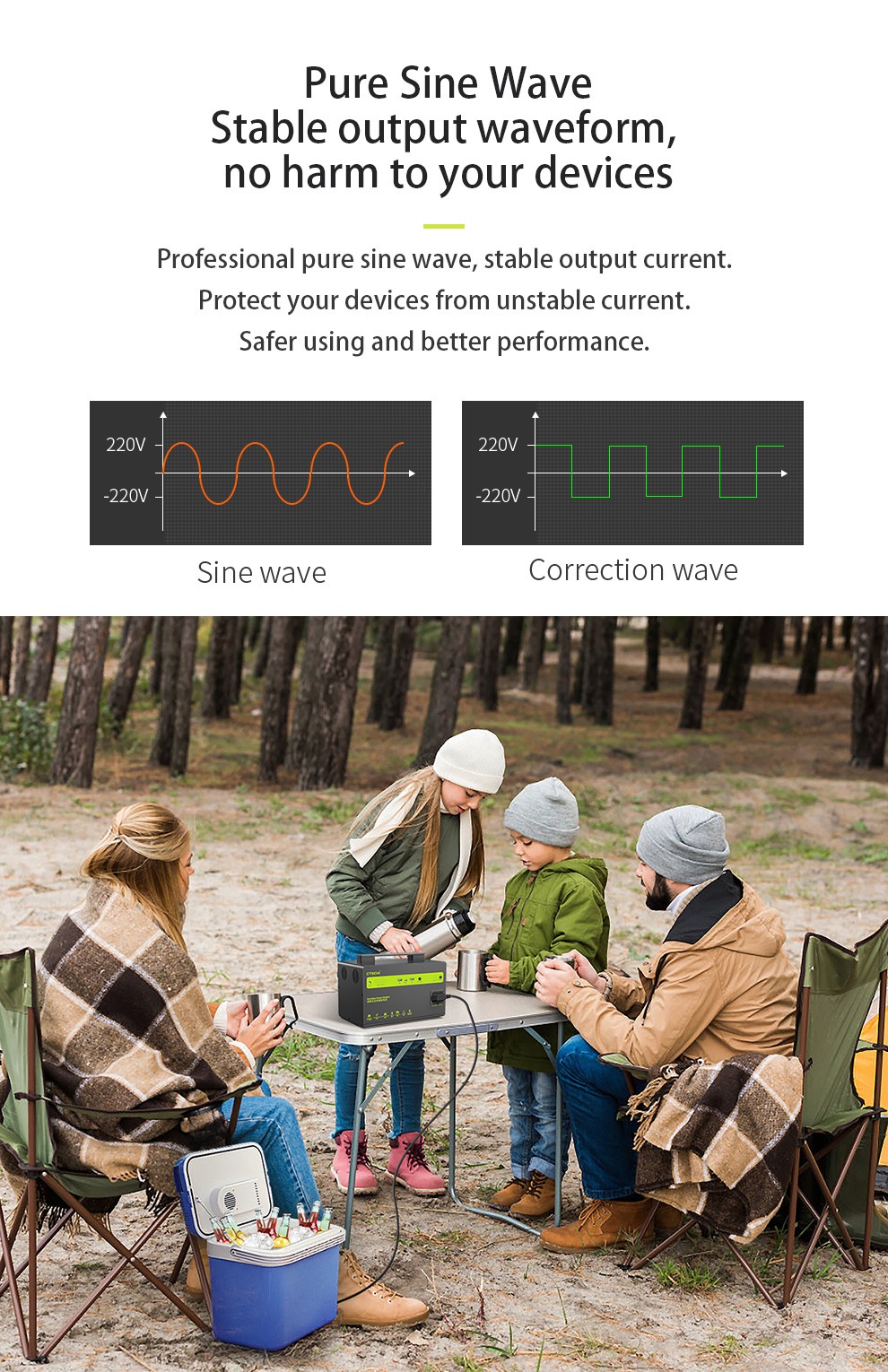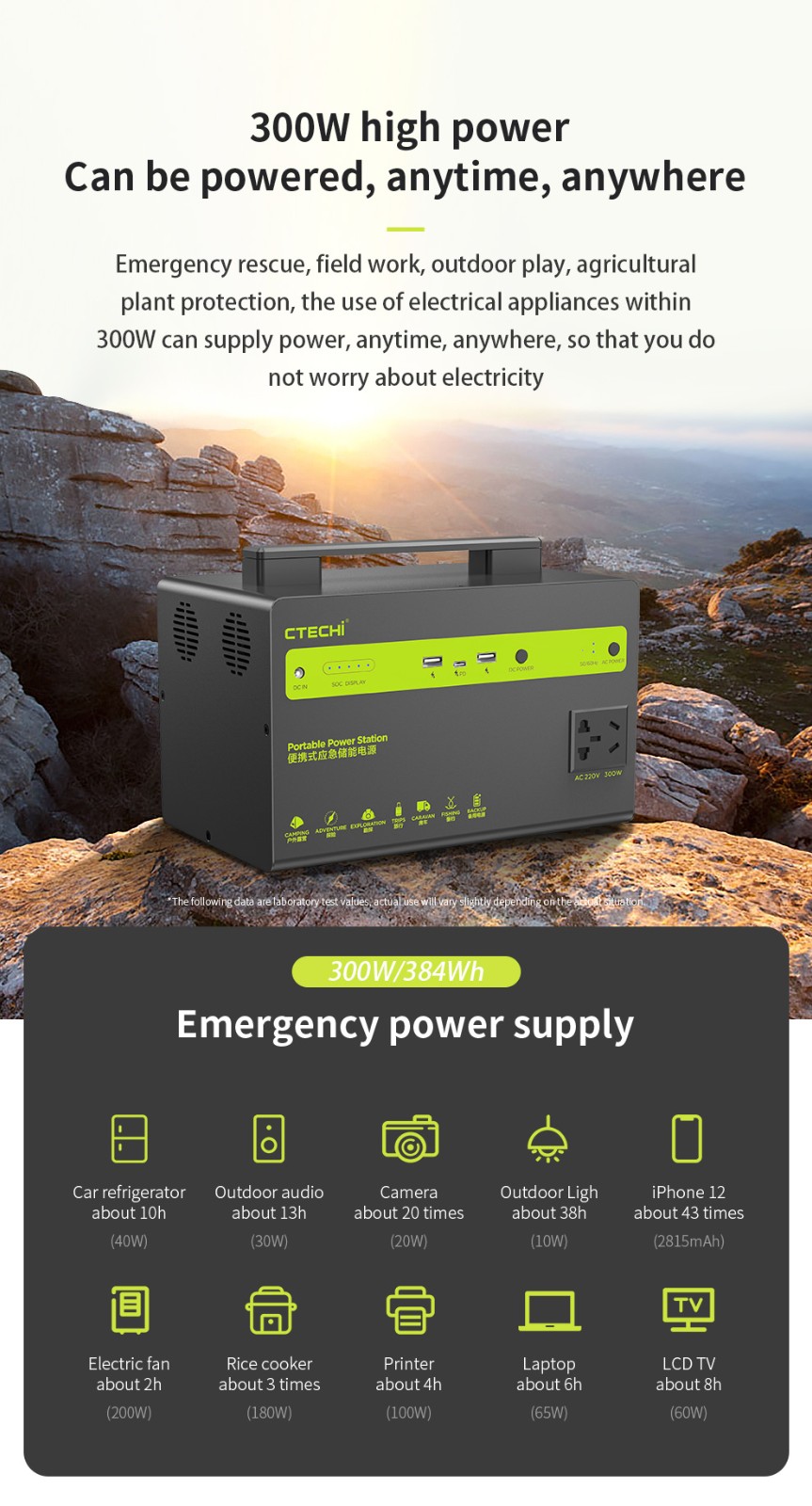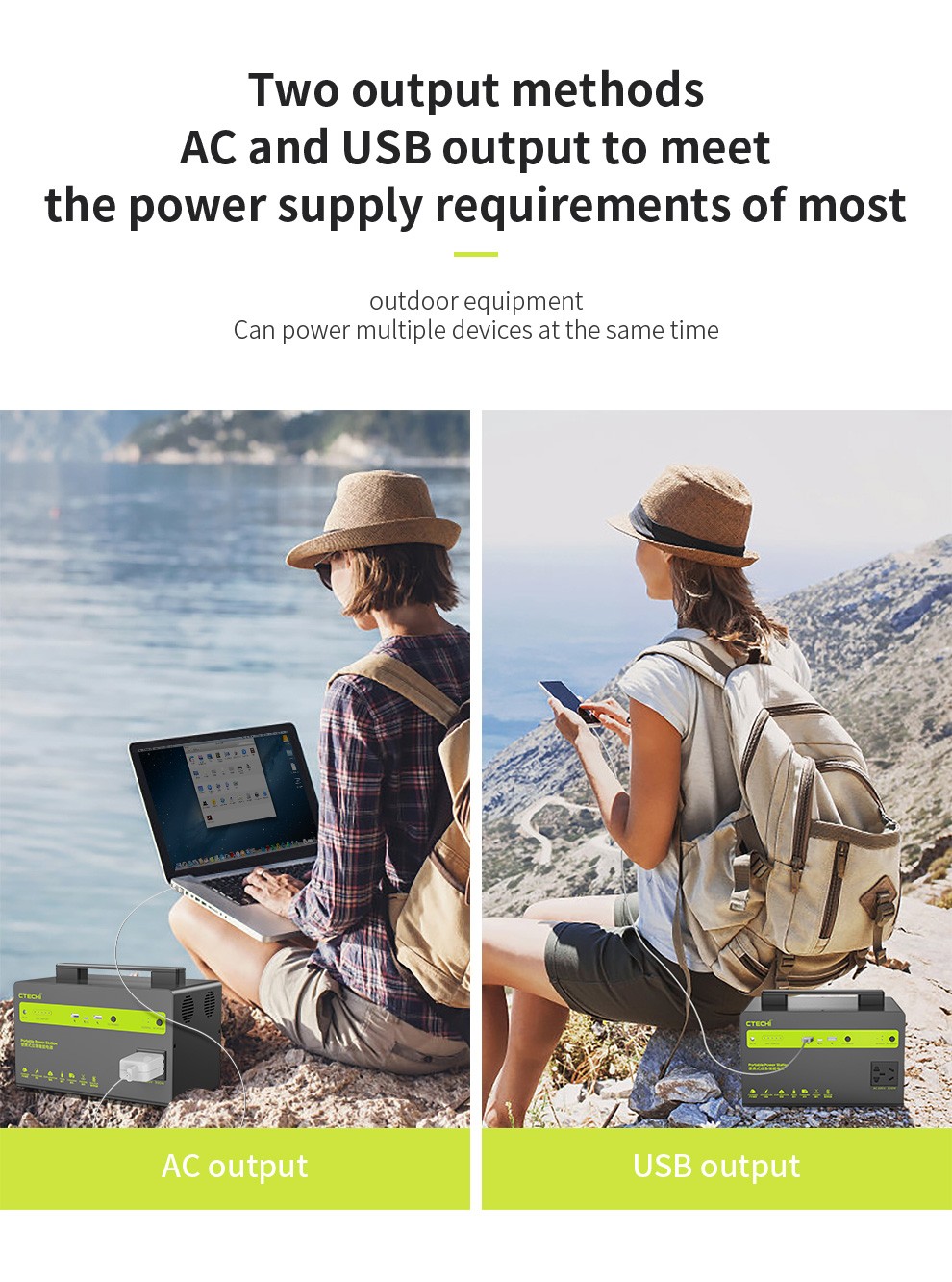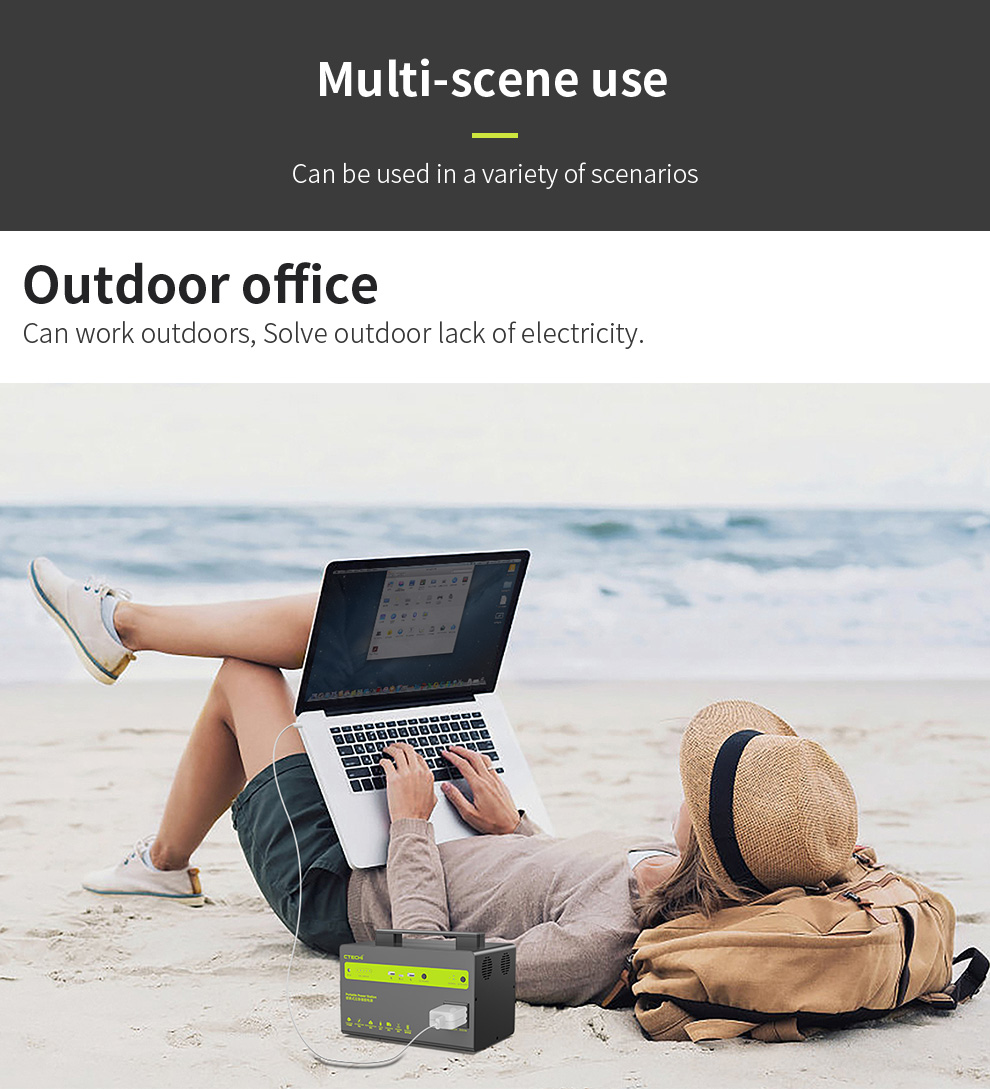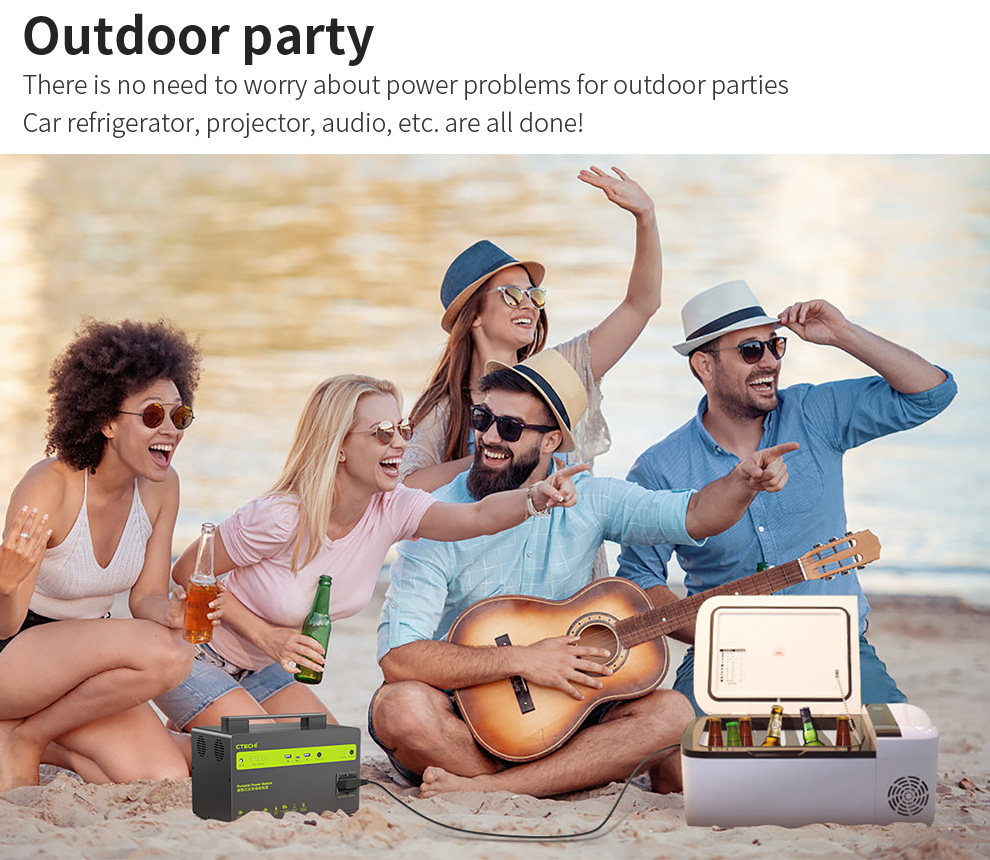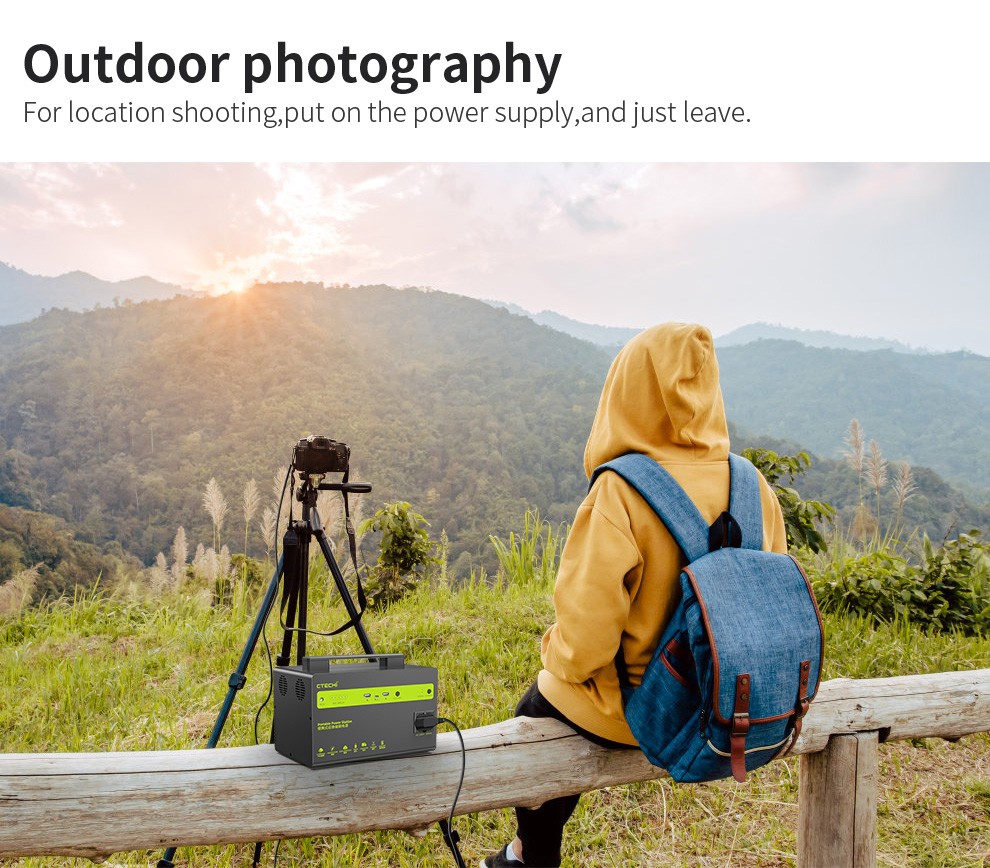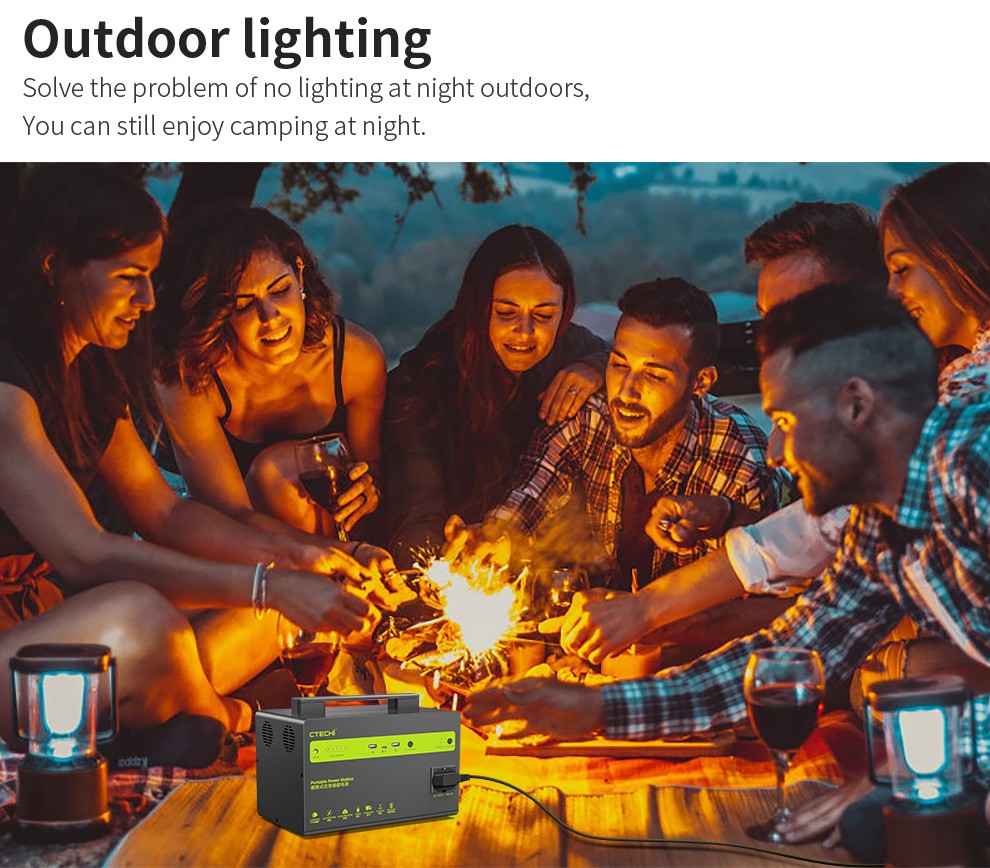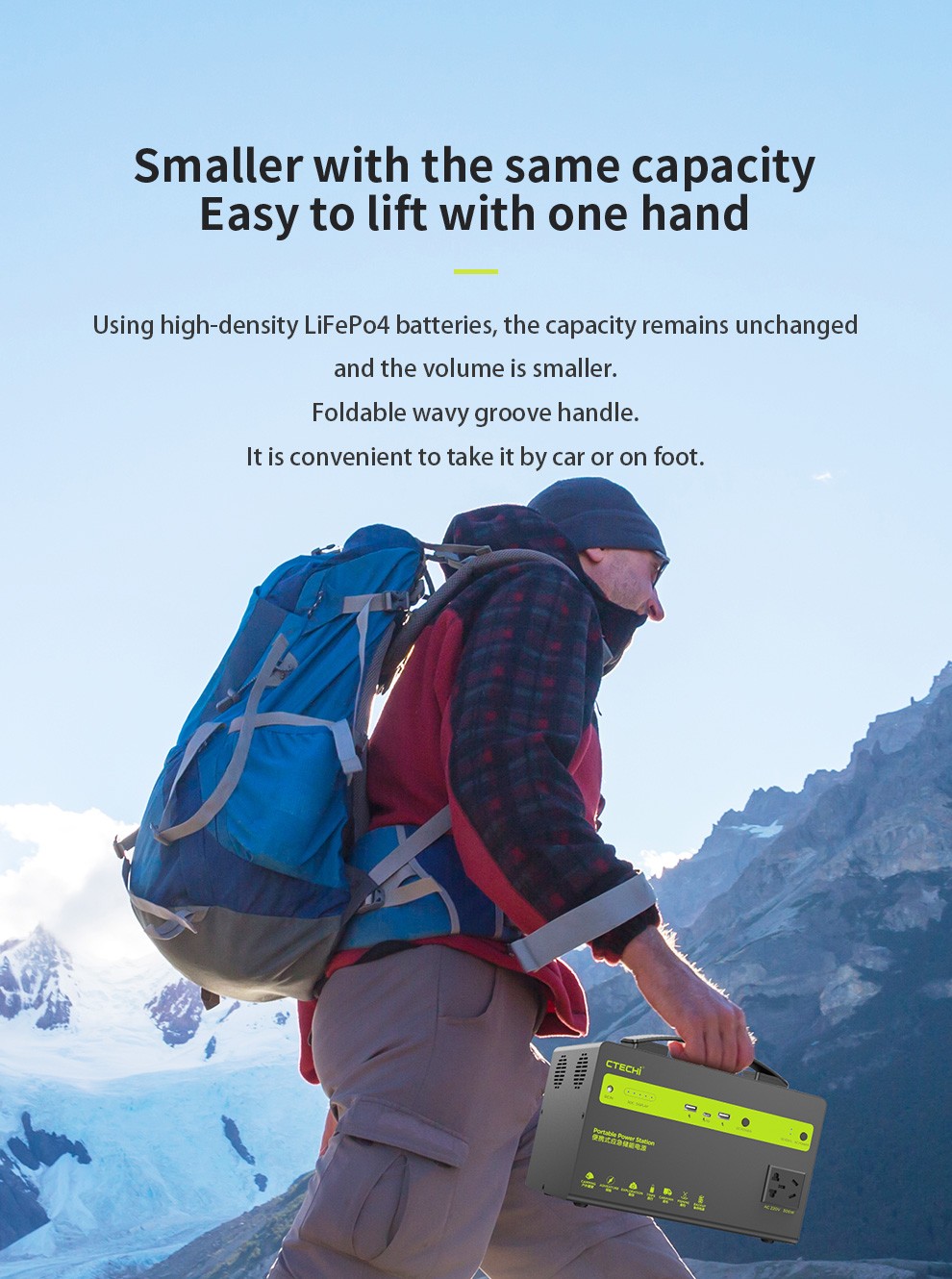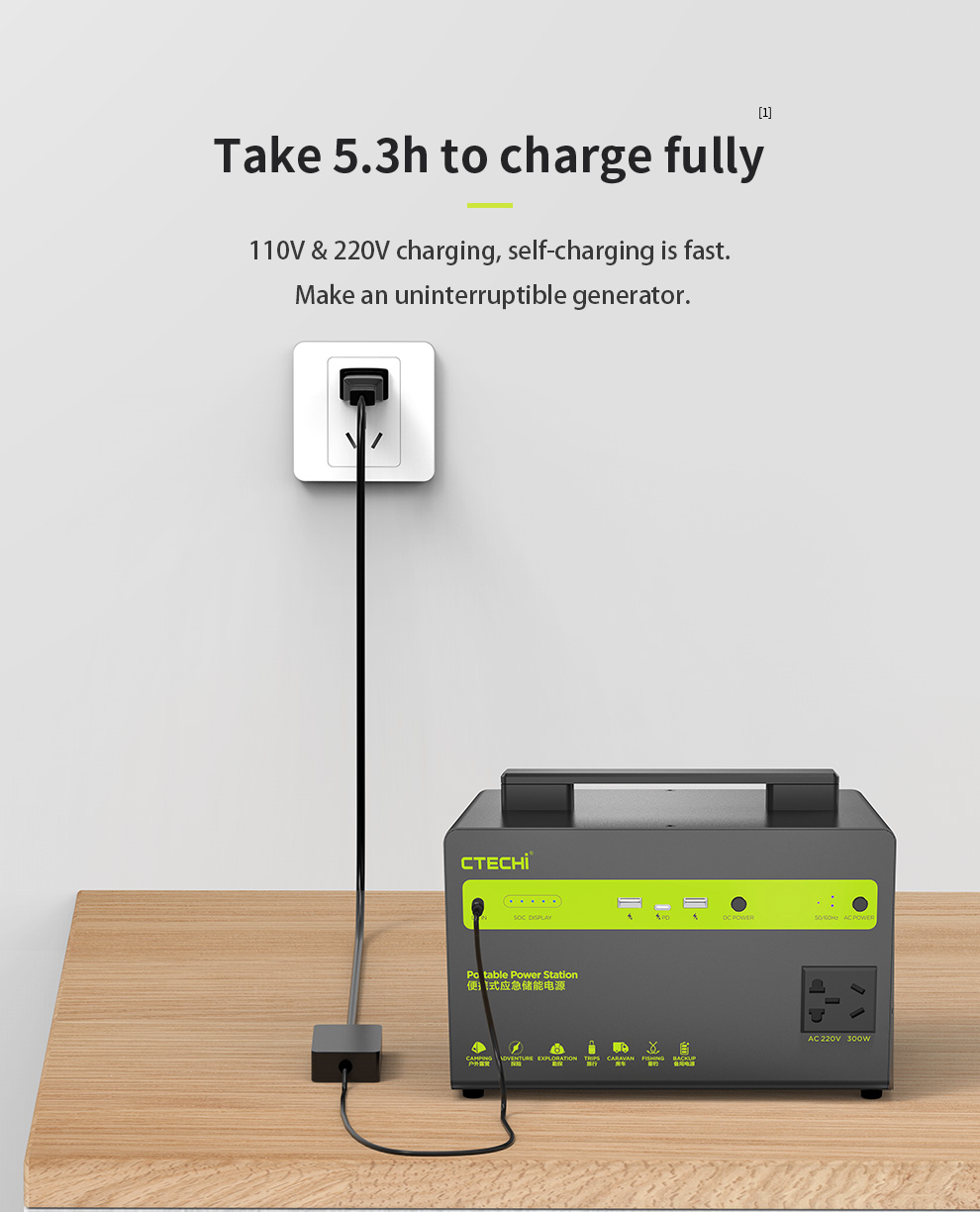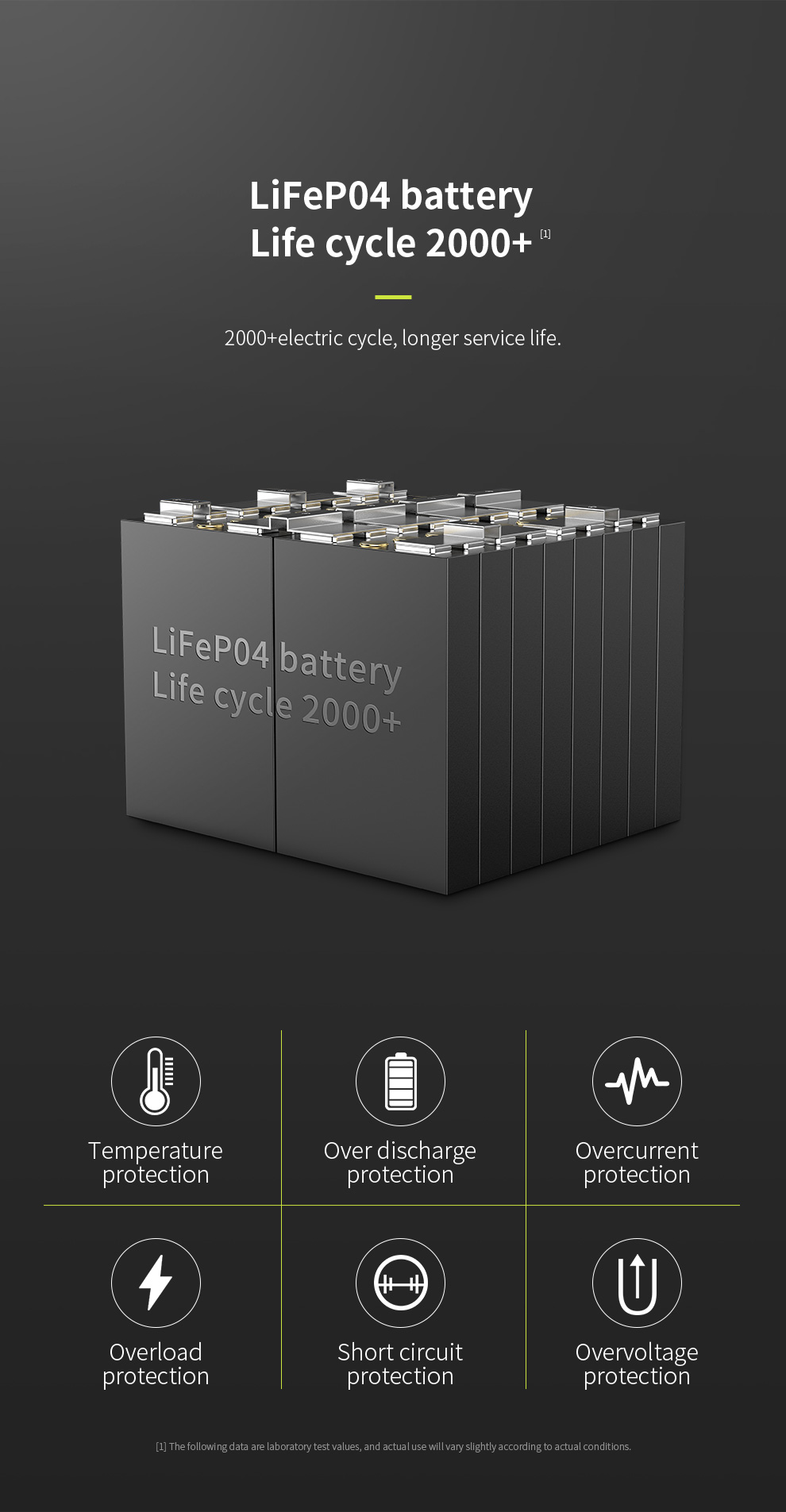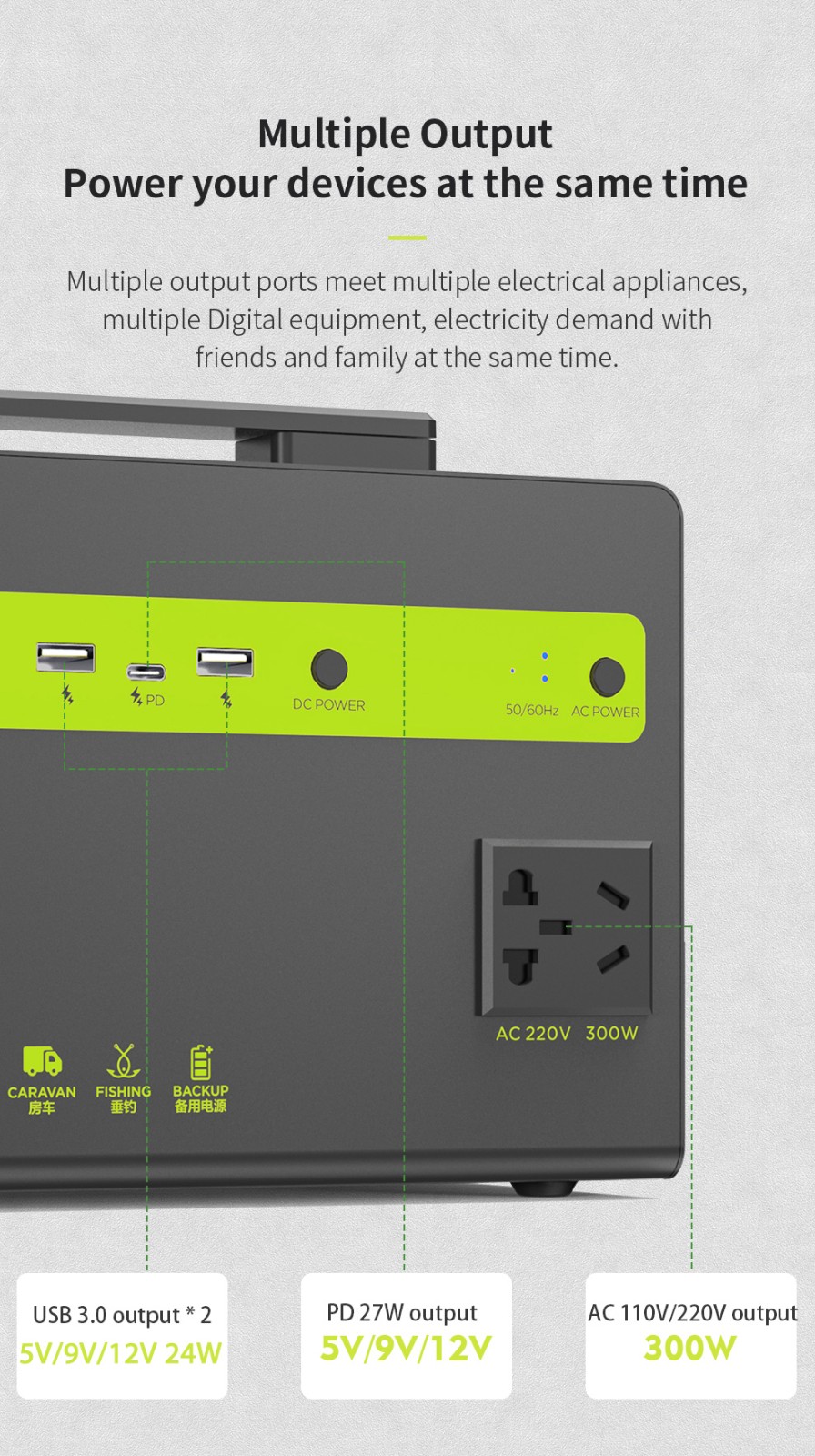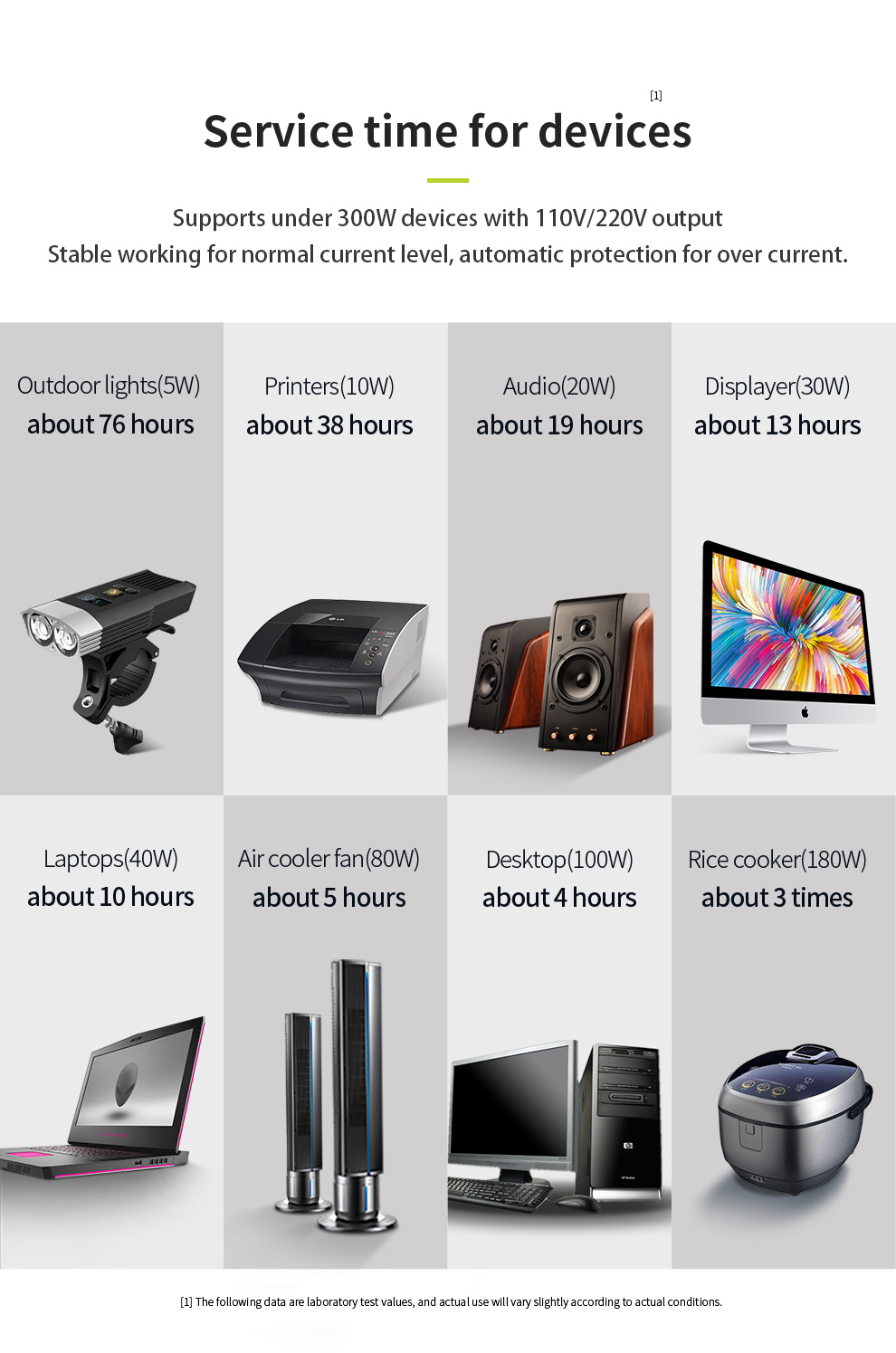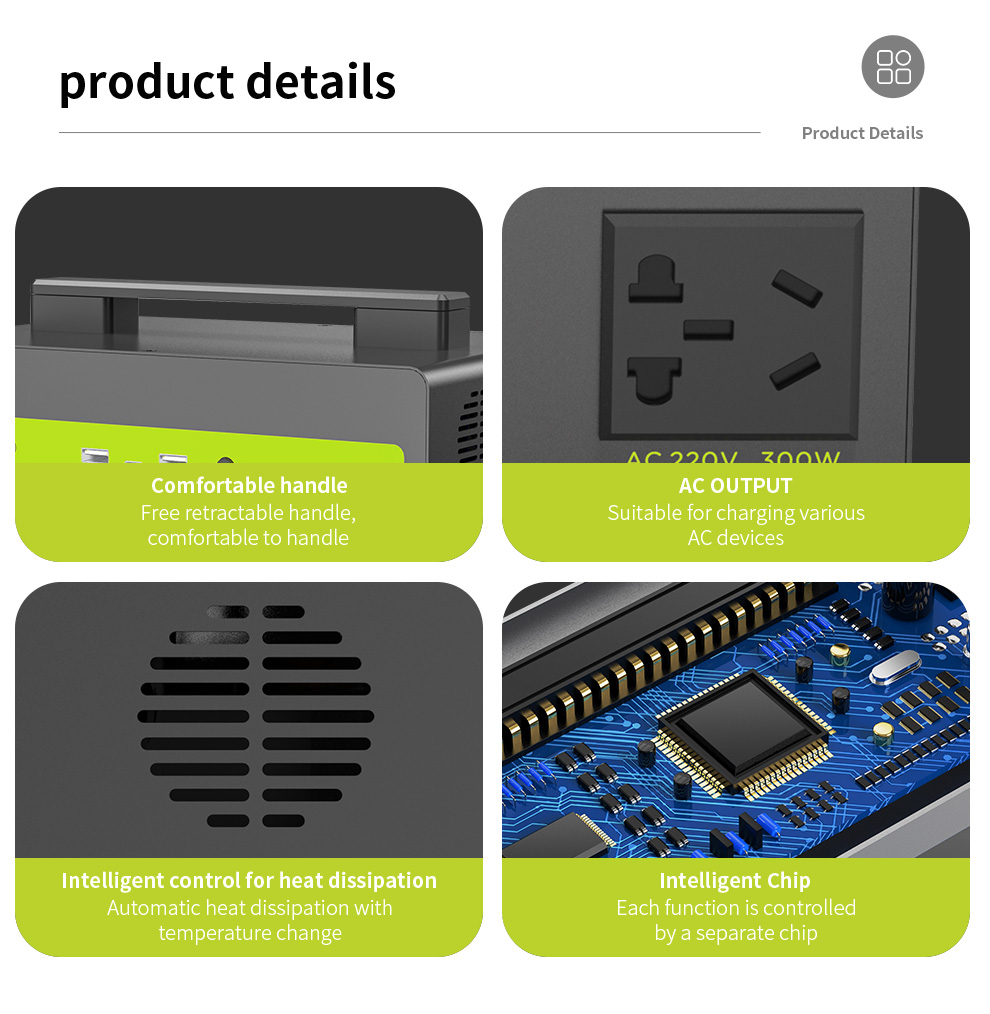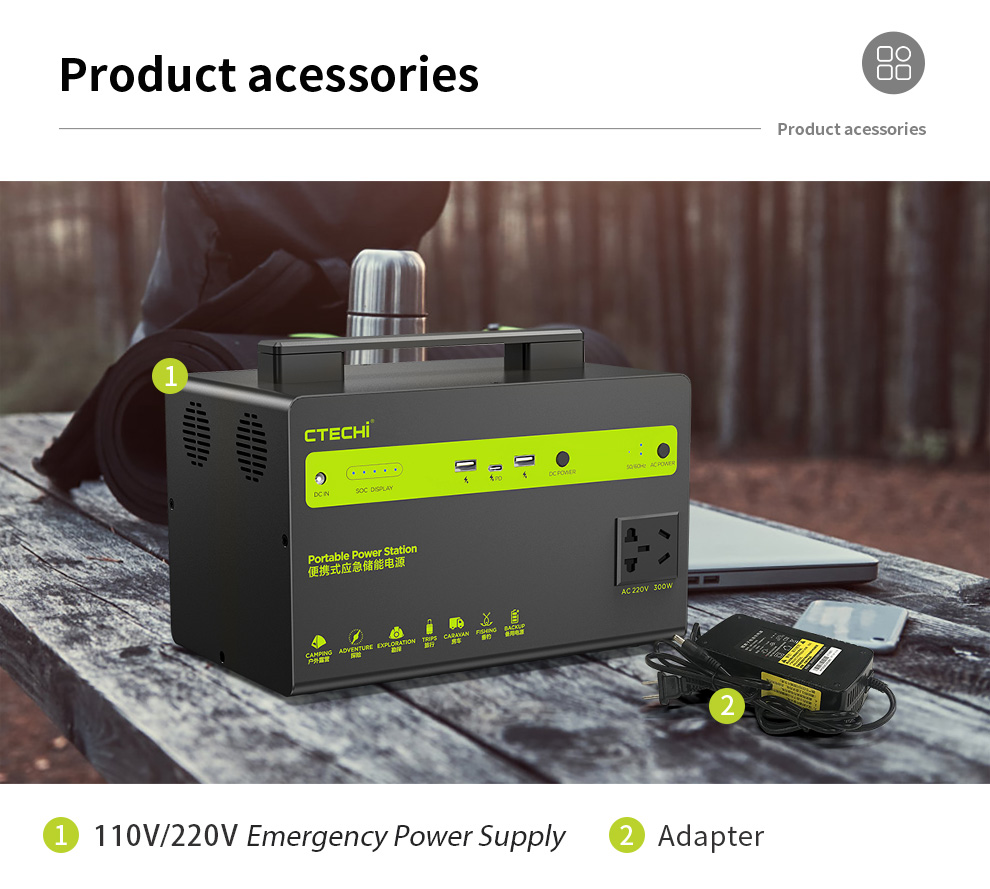 FAQ:
Question: Can this power a CPAP all night 8 hrs?
Answer: Hi, it depends. CTECHI portable power station powers a CPAP machine longer when turning off the humidifier and heating mode.
How to calculate the working times for Your Device?
Working time = 384Wh* 0.85 / operate power of your device For reference, assuming power consumption of your device is 30W, working time will be 384Wh*0.85/30W=10.8 hrs (roughly calculated). Actual power consumption varies from different usages, consult CTECHI for better purchase decision. Also, we would like to recommend 500W and 1000W for you. They have much bigger capacity than 300W.
Question: Can you use this indoors during a power outage?
Answer: Yes, you can use indoors during a power outage, so you charge your phone, laptop, LED light etc devices.
Question: Which device can I use?
Answer: CTECHI portable power supply 300 can charge devices such as small drones, mini refrigerators, TVs, electric blankets, smartphones, cameras, laptops and LED lights.
You can use household appliances with a rated output power within 300W.
Question: Can I charge the product while it is powered?
Answer: Yes, it can. It can supply power during charging, and supports straight-through charging.
Question: Can all the ports be used at the same time as it's charging?
Answer: Yes, the product supports pass-through charging, Which means you can use all the ports while charging, both from wall outlet and a solar panel (sufficient sun power needed). Only the recharging speed will be reduced, as all the ports are also discharging the battery because of devices you plugged in. How much slowly also depends on the devices you 're plugging in.
Question: What kind of batteries can these solar panels charge?
Answer: It is necessary to consider the output of the solar panel and the capacity of the battery. For CTECHI portable power station supply 300, we recommend using 18V/60W solar charger. You can also charge sealed lead-acid batteries, colloidal lead-acid batteries and open lead-acid batteries.