Description
CTECHI 150W Portable Power Station uses high-stability lithium iron phosphate batteries, which can be recycled 2000 times. CYPRESS chip with PD fast charging protocol, compared with other products without USB-PD 3.0 license, the fast charging of CTECHI 150W Portable Power Station makes you like it better.
PC V0 fireproof enclosure, UL, CE, FCC, PSE, ROHS certification, abnormal alarm function. Provide 12 months warranty.
CTECHI 150W Portable Power Station have multiple outputs including 3 DC outputs, 3 USB-A, 1 USB-C and 1 AC output that can charge up to 150W.
The dual input design gives you the option to recharge based on your convenience.
CTECHI 150W Portable Power Station is the perfect portable power station for your most of your portable electronics and small appliances, giving your essential devices plenty of charge wherever you go!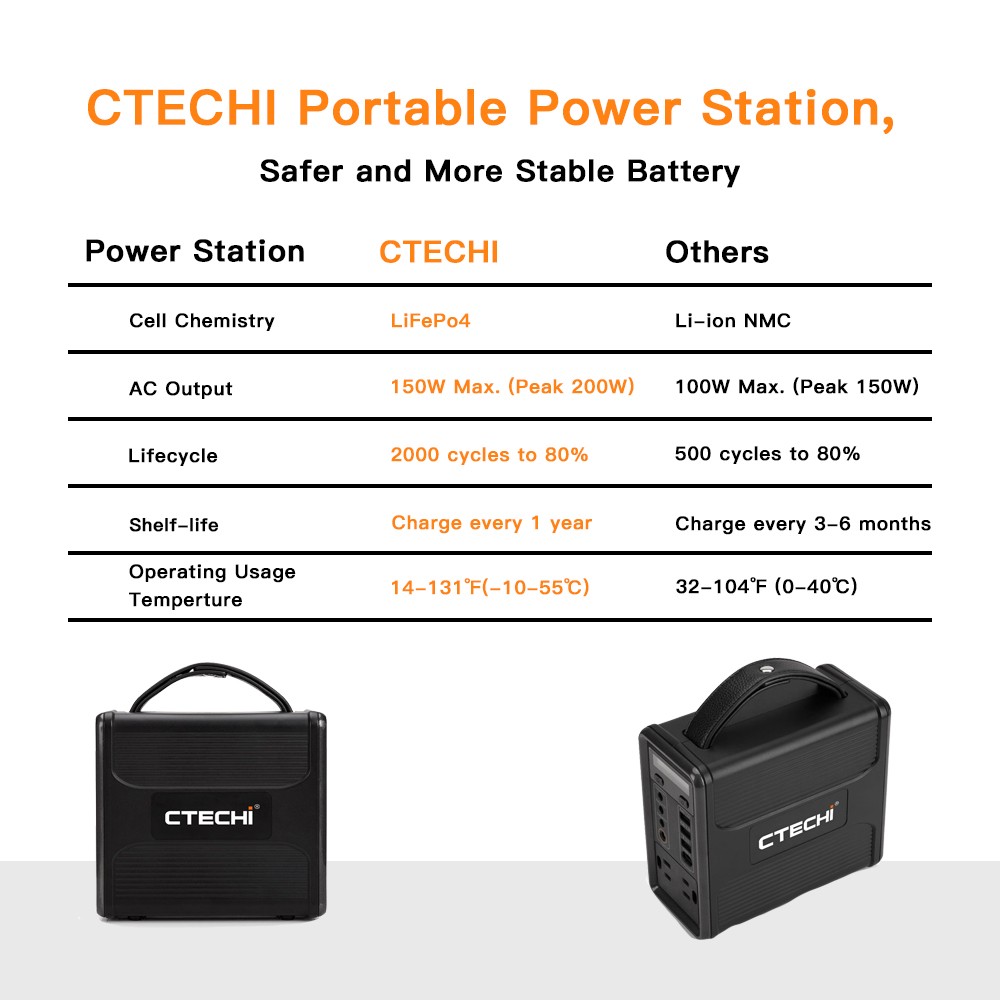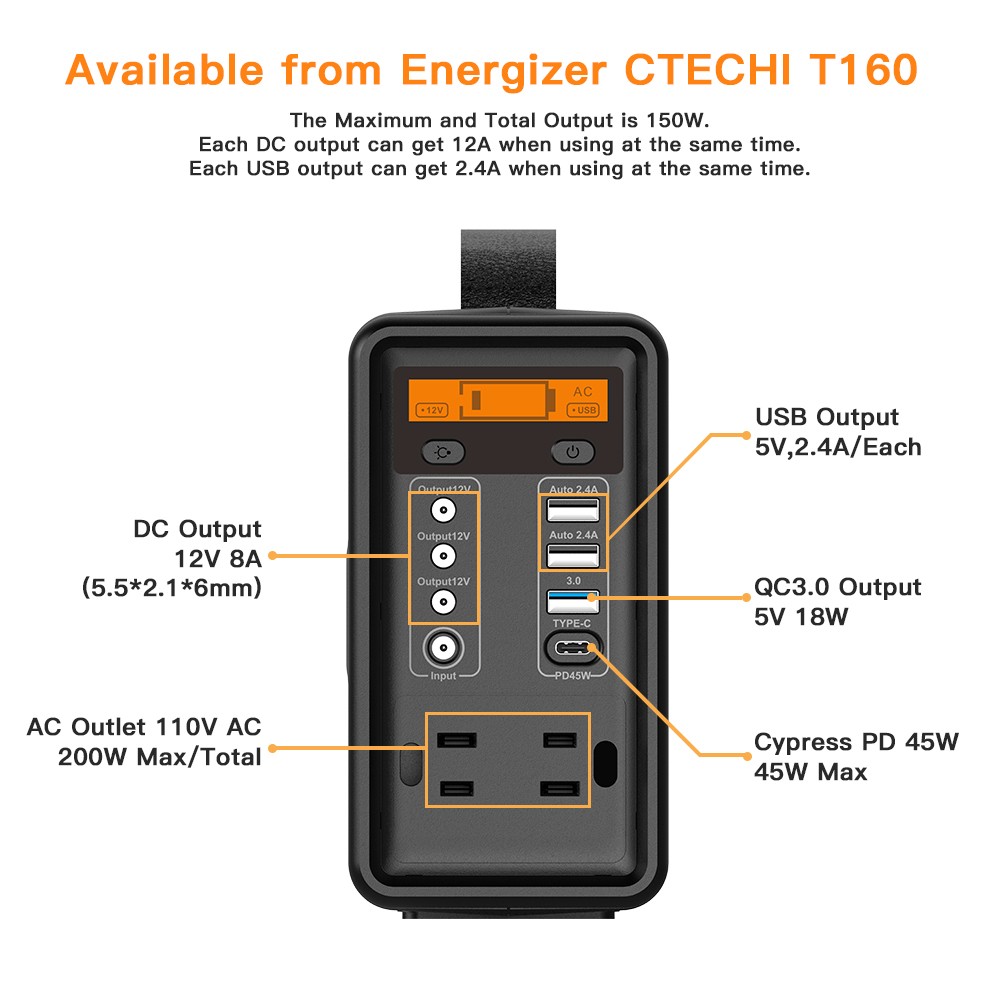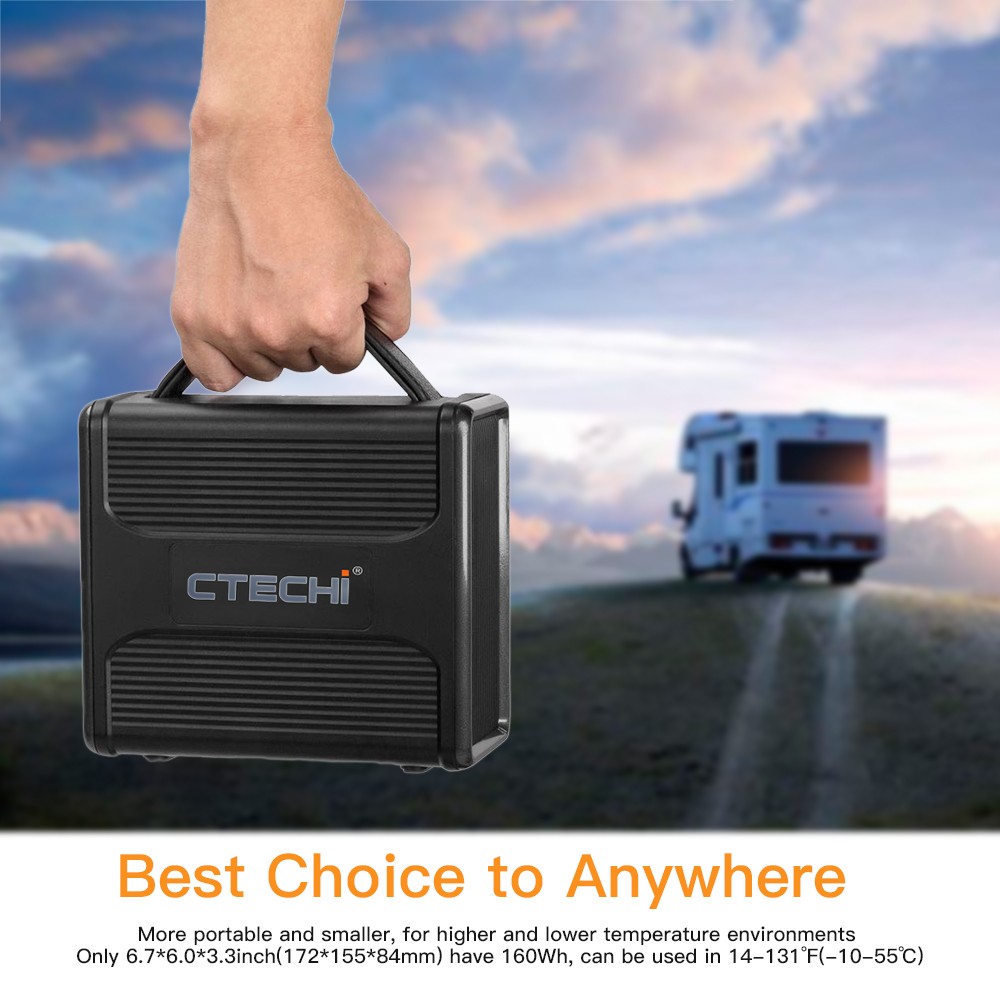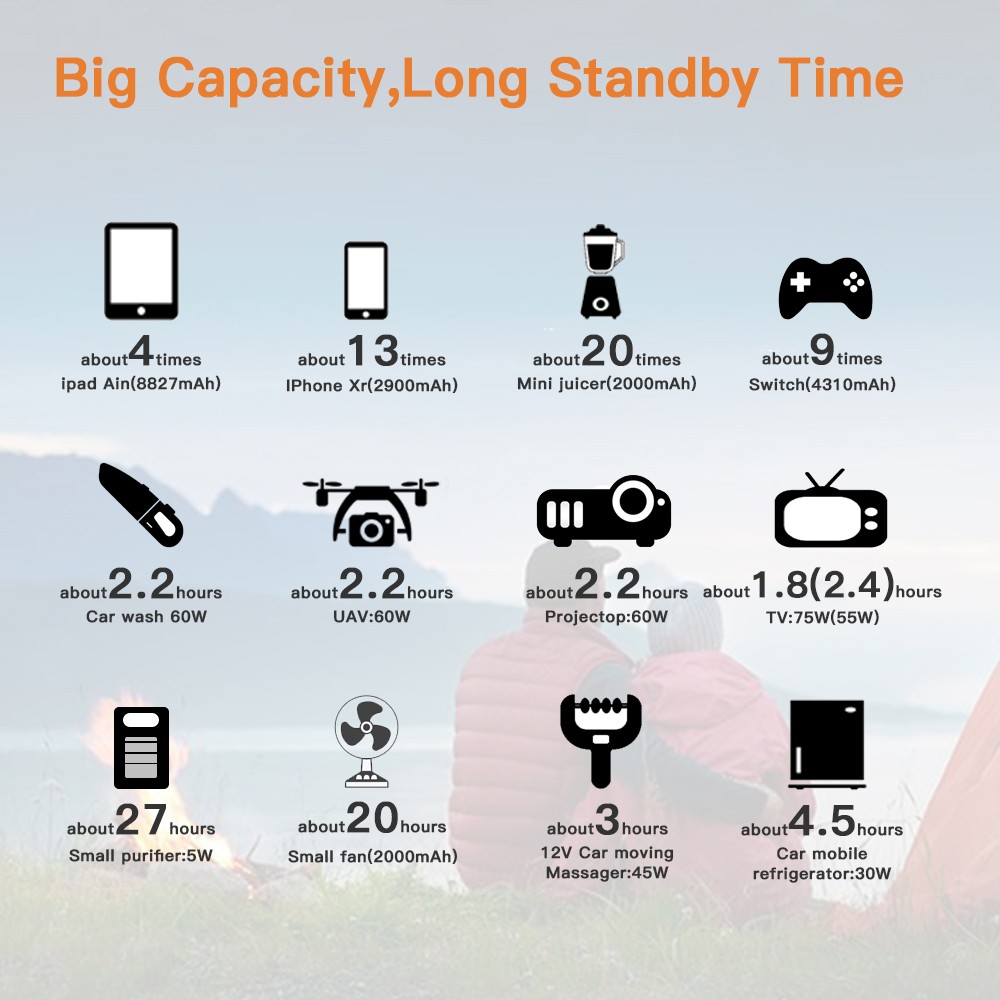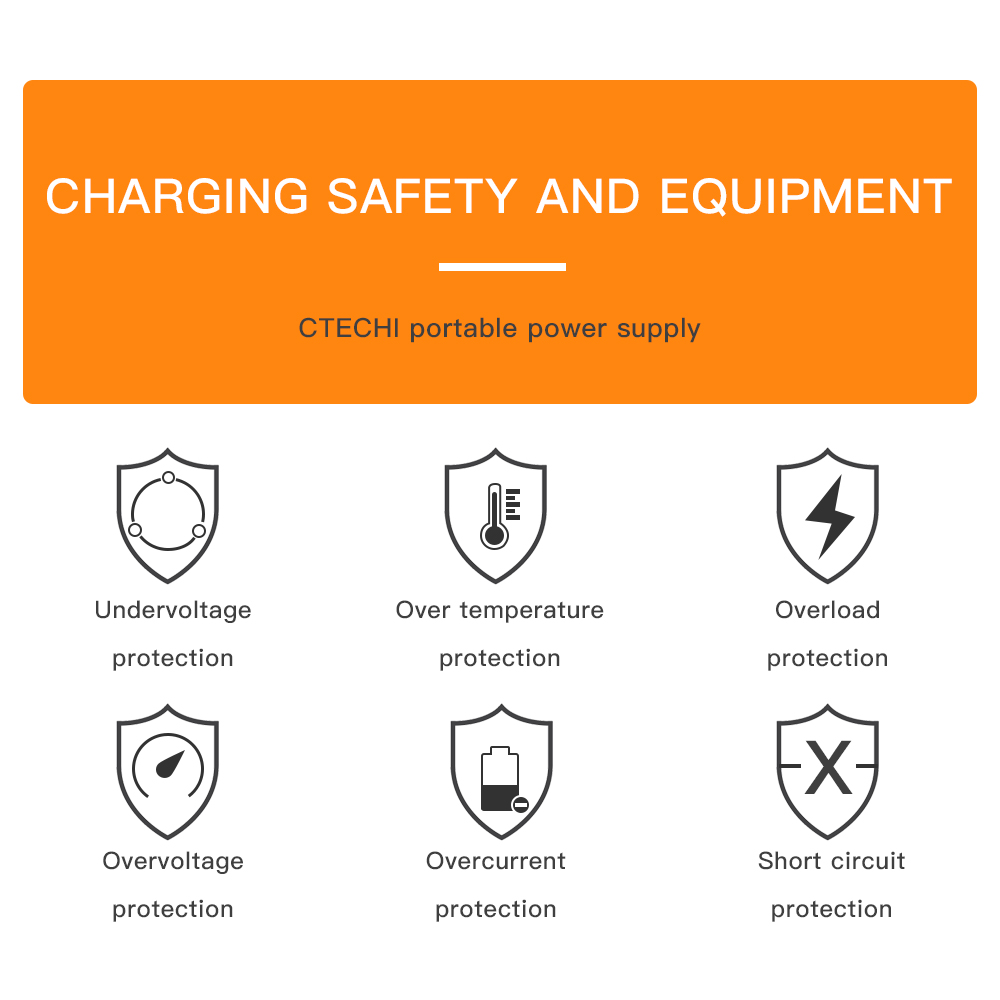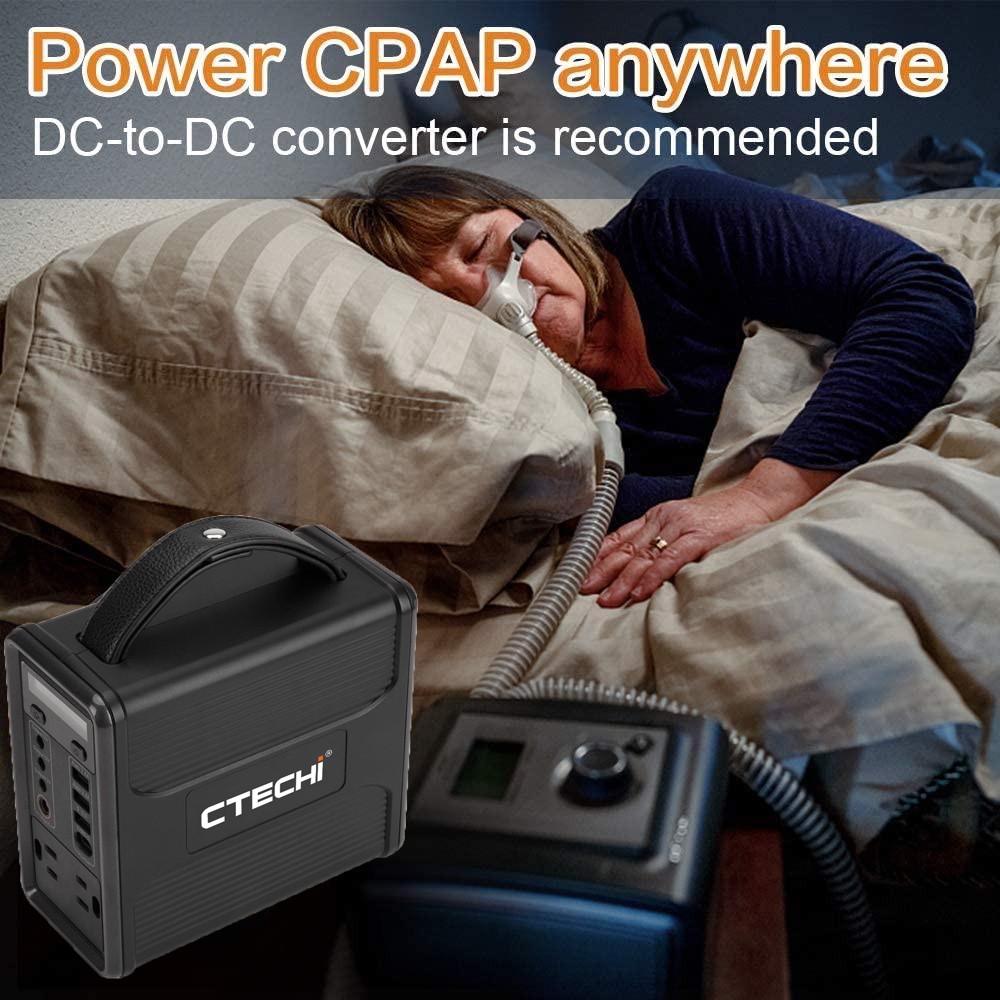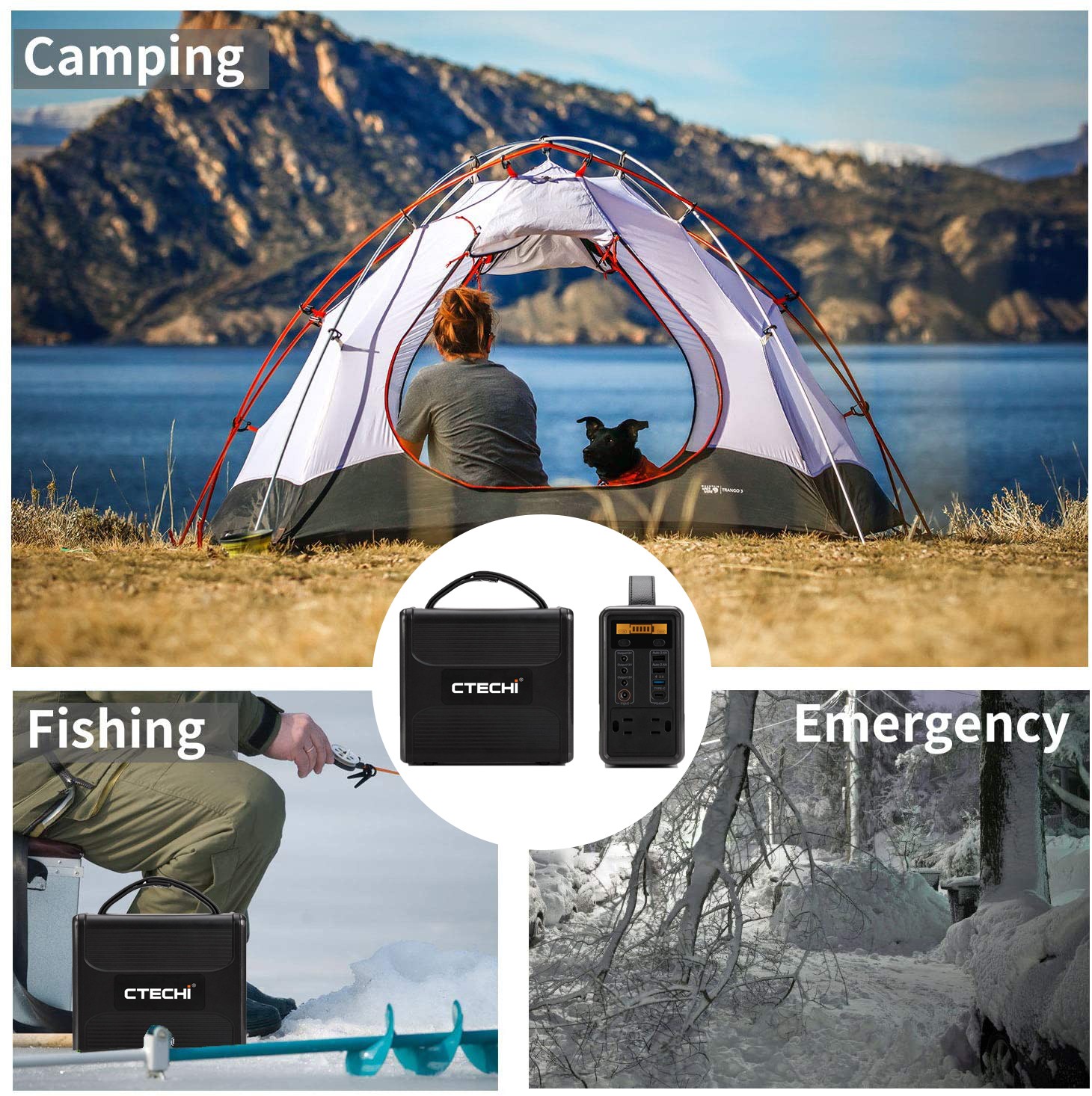 FAQ
Question: Can this power a CPAP all night 8 hrs?
Answer: Hi, it depends. CTECHI portable power station powers a CPAP machine longer when turning off the humidifier and heating mode.
How to calculate the working times for Your Device?
Working time = 160Wh* 0.85 / operate power of your device For reference, assuming power consumption of your device is 30W, working time will be 160Wh*0.85/30W=4.5 hrs (roughly calculated). Actual power consumption varies from different usages, consult CTECHI for better purchase decision. Also, we would like to recommend 500 and 1000 for you. They have much bigger capacity than 160.
Question: Can you use this indoors during a power outage?
Answer: Yes, you can use indoors during a power outage, so you charge your phone, laptop, LED light etc devices.
Question: Which device can I use?
Answer: CTECHI portable power supply 160 can charge devices such as small drones, mini refrigerators, TVs, electric blankets, smartphones, cameras, laptops and LED lights.
You can use household appliances with a rated output power within 150W.
Question: Can I charge the product while it is powered?
Answer: Yes, it can. It can supply power during charging, and supports straight-through charging.
Question: Can all the ports be used at the same time as it's charging?
Answer: Yes, the product supports pass-through charging, Which means you can use all the ports while charging, both from wall outlet and a solar panel (sufficient sun power needed). Only the recharging speed will be reduced, as all the ports are also discharging the battery because of devices you plugged in. How much slowly also depends on the devices you 're plugging in.
Question: What kind of batteries can these solar panels charge?
Answer: It is necessary to consider the output of the solar panel and the capacity of the battery. For CTECHI portable power station supply 160, we recommend using 18V/60W solar charger. You can also charge sealed lead-acid batteries, colloidal lead-acid batteries and open lead-acid batteries.